While there's no shortage of rentals in Brampton, a picturesque city situated northwest of Toronto's downtown core, your search for family-style homes may not be so easy, until now. We now offer enough room for you and your clan right in the heart of one of Brampton's most popular neighbourhoods.
The semi-detached 1,500 square-foot property accommodates clients (especially those with families) who require additional living space beyond a one, two or three-bedroom condominium suite.
Situated at Mount Pleasant Drive, this suburban dwelling is located within walking-distance of Brampton's main shopping areas including the Bramalea City Centre, multiple child care facilities and schools; key neighbourhood features that ease the transition for families who may be relocating to a new area or need temporary accommodations close to home.
With a generous eat-in kitchen as well as multiple bathrooms, this three-bedroom is well equipped to help you maintain your daily routines, while living within temporary accommodations.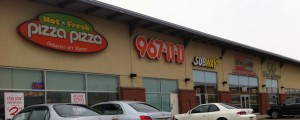 Beyond the generous main living areas, the unfinished basement provides the extra storage space that some families may require during an extended stay.
Along with a close proximity to highways 401, 407 and 410, Toronto's downtown area is also easily accessible from Brampton by way of Via Rail, Go Transit and Bus Rapid Transit (Züm) providing commuters with several transportation options.
In addition to its prime neighbourhood location, this home also offers easy access to Chinguacousy Wellness Centre a facility which provides fitness and aquatic programs for all ages. Through the well-developed network of parkland, parks and trails, finding short term rentals in Brampton would enable one to experience the outdoors close to home.

Through the work of city gardeners, the public gardens feature an array of local horticulture while the well-groomed fields (soccer, lacrosse and baseball) are a popular destination for sports enthusiasts.
As part of the city's commitment to promoting an active lifestyle for all residents, Brampton has incorporated three trail systems for pedestrians and cyclists, many of which are connected to recreation centres, parks and playgrounds.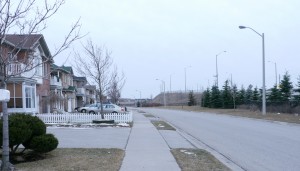 But when you prefer to take to your personal green space, this semi-detached family friendly home also features an enclosed backyard and deck area which offers families the benefit of privacy within their own outdoor retreat.
While no one can argue the upside of a backyard space, maintenance may be a tough call for some families, but with seasonal lawn care (and snow removal) provided, you and yours will have the opportunity to maximize your outdoor enjoyment.
So whether you're a Brampton resident who needs the extra room for hosting out-of-town guests, or require a short-term relocation of your own, you'll find it's a comfortable place where you can relax and be right at home.
To inquire about Brampton rentals, click here.

Latest posts by delsuites (see all)