Bordered by Lake Ontario to the South and Steeles Avenue to the north; Mississauga and the Pearson International Airport to the west and by the Humber River to the east, Etobicoke still remains a large and distinct part of Toronto, even though it has been part of the amalgamated metropolis since 1998. Two of our properties, the Nuvo and Parc Nuvo, are located right near the subway, GO stations, and highway. There are a multitude of things to do in Etobicoke and close to your furnished apartment.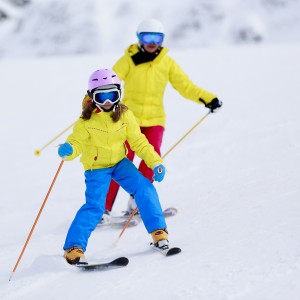 1. Ski and Snowboard at Centennial Park.
Formerly known for being one of the best hills to toboggan in the GTA, it was recently deemed too dangerous. However, take your skis and snowboard to the hill, get a day pass or lessons. You don't have to leave the city to discover the hills.
2. Famous People Players Theatre
This is dinner and a show with a twist. Not only is the show done in black light with the colourful characters showcased against the darkness; the people behind the puppets at this non-profit are all developmentally challenged. The company is now in its 40th year of entertaining audiences and worth the trip.
3. Via Allegro.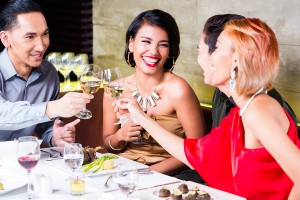 This Italian restaurant is known for one of the greatest wine cellars in the world (there are over 5,000 wines to choose from!). This is a great pick for a decadent night out or a special occasion.
4. Colonel Sam Smith Skating Trail
The first of its kind in Toronto, this 250 metre ice skating trail is comprised of two figure eights or circles that wind through Colonel Samuel Smith Park (which is just as lovely in the summertime). Lace up at the Power House Recreation Centre, which historically provided heat to the local Lunatic Asylum where Humber College is now situated. The rink is open seven days a week, from 9am to 10pm. Please note that there are no skate rentals available.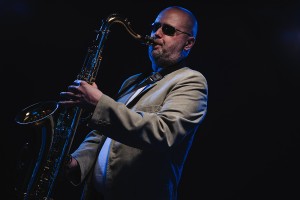 5. The Old Mill
The Old Mill is the historic inn that caters to all types of tastes and activities. Whether you're looking to have their famous afternoon tea, relax with girlfriends for a spa weekend, listen to some jazz on a Friday night, or are having an event like a wedding (with spectacular photos) to match, the Old Mill is the ideal location for it all.
6. Ribfest!
This is one of Etobicoke's most famous summer festivals. Sample over 16 different suppliers of ribs, bring out the kids for play, and listen to some music while you chow down at Centennial Park.
7. Etobicoke Olympium 

This multi-purpose exercise centre is getting a lot of buzz with its $20 million renovation in advance of the 2015 Pan Am Games that will make this a world class facility once complete. It features competitive pools, diving boards, a 13,200 square foot double gymnasium, and exercise and training centre.
8. Sushi Kaji
Known as one of the best Japanese restaurants in Toronto, if not one of the best restaurants in the metropolis, do not be deceived by its location in a strip mall. All fish is imported from Tokyo Bay. Particular about its quality, Sushi Kaji only offers tasting menus and seats 30 for each service. It is best to make a reservation in advance.
9. Sherway Gardens.
This upscale shopping centre has over 200 stores including department stores, Holt Renfrew and The Bay.
Etobicoke has no shortage of fun activities. Check out 365 etobicoke for more fun things to do in Etobicoke.