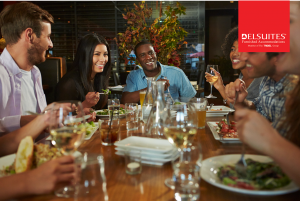 Though we think that the best place to have a group dinner is at your furnished apartment rental in Toronto, sometimes, it's nice to take your friends out to a meal.  The trouble can be finding a restaurant that caters to large groups or groups, in general. Here are our top five restaurants for groups in Toronto. Also ideal for small work holiday dinner parties and team outings.
1. Momofuku Daisho. It can be difficult to find fine dining for a large group and Daisho excels in that. One of the three restaurants at Momofuku in the Shangri-la Hotel (close to your short or long term rental apartment or suite), Daisho specializes in large format menus with a niche in one item. (You can also order off the a la carte menu for more variety). If you want to celebrate a special occasion with 10 people, this is the place. Reservations are required.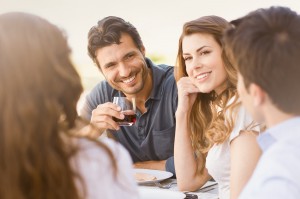 2. Bestellen. If you want a casual atmosphere but upscale dining experience, Bestellen is a good bet and known to serve menus for groups. You can get a whole roasted suckling pig with all of the fixings, for a minimum of 8 people (and you must give 72 hours notice); or you can choose between a 3 and 5 course tasting menu. A Sunday night chicken dinner is another option for $25 per person. A great option in the Dufferin Grove/College area.
3. Wvrst. Located in the heart of the King Street West district and a short walk from our downtown short and long term rental properties, the modern beer hall is a casual stop, whether it's after a baseball game or if you want to socialize late into the night over long, picnic-style benches. Various types of sausage are on offer as is a curated selection of craft beers. Don't forget those duck fat fries!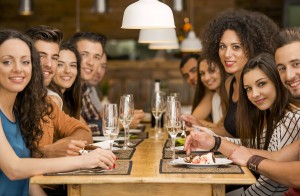 4. The Sultan's Tent. Transport yourself to the souks of Marrakech at this Moroccan restaurant. One of many ideal restaurants for groups in Toronto, every table is inside a tent, and on weekends, you have a choice of a 3 course prix-fixe menu. The highlight of the meal will be to test out your dance moves with the belly dancers who dance for and with you in the evening! This is a popular choice for bachelorette parties on the weekend.
What is your favourite place or recommendation for a restaurant for a group in Toronto?