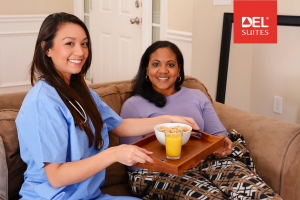 Many people travel for medical care and they do so for many reasons – whether it's due to costs, a long wait list, to see a specialist doctor or a need for a treatment that isn't available in their area. No matter what the reason, here are some tips that will make medical stay travel more comfortable.
Speak to Other Patients and Medical Staff – Medical Stay Travel
One of the most helpful ways to prepare for medical stay travel is to speak with past patients and medical staff. What was their experience like? What do they recommend to make the trip go more smoothly?  Talking to someone who has first-hand knowledge is incredibly valuable. Your doctor or hospital contact may have a list of past patients who have granted authorization to be contacted by prospective patients.
Keep Your Documents Organized
You'll need to bring medical records with you, such as X-rays, prescriptions, immunization records and other information. Make sure that you make copies and leave one set of copies in a safe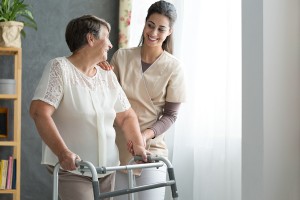 place at home. Also, ensure that you have the correct travel visa for your trip.
Find an Accommodation Near Your Treatment Centre
When you are traveling for medical stays, the last thing you want to do is spend a lot of time commuting across the city back and forth to the hospital. Look for a furnished apartment Toronto that is close to your treatment centre so that you can get to your appointments quickly and easily.
Serviced apartments offer spacious bedroom and living spaces that will allow enough room to recover in comfort. Also, you'll have plenty of room to bring friends or family members along to assist you.
Ask If They Offer Medical Rates
Your accommodation provider may offer a discounted rate if you let them know that you are going to be staying there for the purpose of medical stay travel. This can really help to keep the expenses of your trip down, so it's certainly worth asking about!
Look for Self Catered Accommodation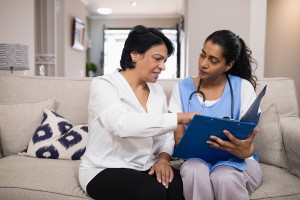 There's something very comforting and convenient about having your own fully equipped kitchen in your accommodation. If you have to stick to a particular diet for medical reasons, it will be  easier when you can choose your own ingredients and cook your own meals. Also, sometimes after spending a day on appointments with doctors, you might not feel like going out for dinner and may prefer to eat in.
Home Health Care and Medical Services
There are services which will support you with home health care and medical supplies while you are traveling for medical treatment. DelSuites partners with AgTa and Essentially You to provide a number of health services in their furnished apartments, including wheelchairs, canes, crutches, personal care, meal preparation, rehabilitation and much more. They also provide babysitting services if you need someone to watch your children if you need.
If you are in need of healthcare services or supplies during your stay, contact them to find out more about the options.
Latest posts by delsuitesadmin
(see all)