Midtown, Toronto is one of the most vibrant and exciting neighborhoods in the city.
There's a lot to love about this part of the city, including nightlife, great shopping, entertainment, dining and many other essentials. Plus, when you live in Midtown Toronto there's always something new happening and a full calendar of festivals and events.
Here are some of the reasons why you should live in Midtown Toronto:
1. It's Accessible Via Public Transport
When you live in Midtown, it's easy to get anywhere else in the city relatively quickly. Eglinton Station provides you with quick transport to downtown via subway. Plus, you'll have several easy bus connections to different areas of Toronto. Plus, the Eglinton Crosstown LRT is planned and will travel as far as Mount Dennis – so this area will become even more well-connected in the future.
2. The Shopping Malls Have a Lot to Offer
Let's take the gargantuan Yonge and Eglinton Centre for example. Not only does it have a staggering selection of shops (featuring everything from clothing to accessories to electronics and more), it is also home to a supermarket, a food court, a Goodlife Fitness and a Cineplex cinema. Finding everything you need under one roof is pretty convenient! (Plus, the Yonge and Eglinton Centre is just one of the shopping centres in Midtown. Check out our post about shopping in Midtown for more details.)
3. There Are Plenty of Green Spaces
Midtown has plenty of pleasant parks and playgrounds where you can have a picnic, go for a walk and simply enjoy the great outdoors. Watch the squirrels leaping in the trees, listen to the birds chirping and seek out a quiet bench of your own. For example, the Beltline Trail offers a beautiful shady walking trail through Mount Pleasant Cemetery, the Moore Ravine and the Evergreen Brickworks.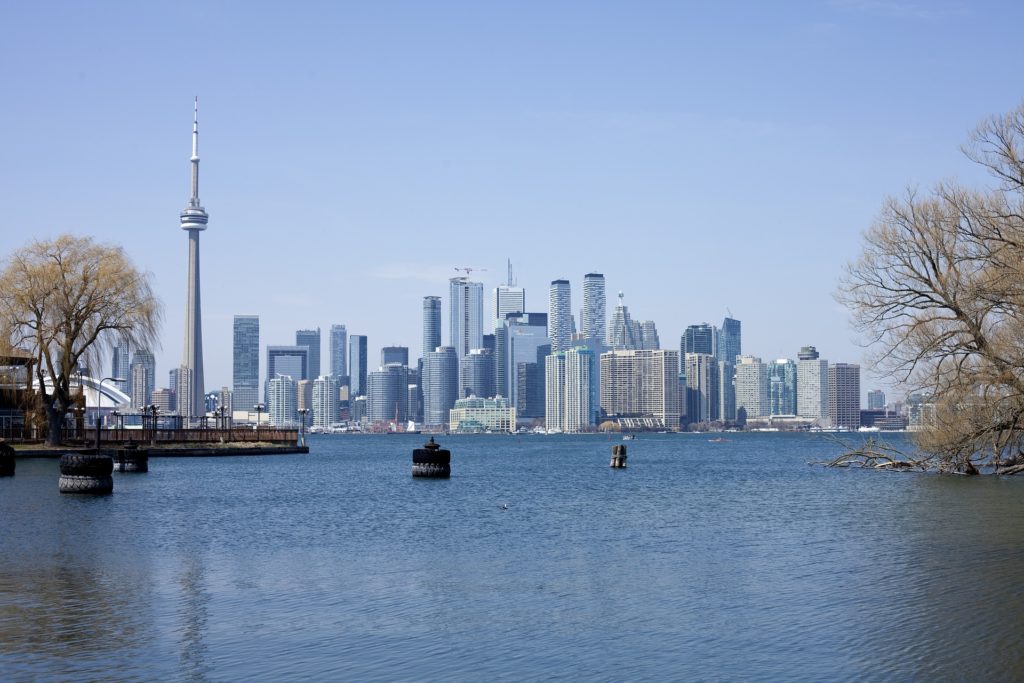 4. The Main Streets Are Vibrant
Midtown Toronto has many main streets that are lined with lively local businesses, such as Eglinton and Yonge, Bayview, Spadina and Mount Pleasant. The streets aren't just lined with the cookie-cutter brands, there are so many one-of-a-kind businesses that you won't find anywhere else. Walking down these streets is a delight, as you'll find friendly local cafes and eateries, quirky boutiques and other interesting shops. It's easy to spend hours exploring – and chatting to the friendly business owners who make up the community.
5. The Food Selection Is Fantastic
Another one of the perks of living in Midtown Toronto is the food. Some evenings you might not feel like cooking. Or, you might want to treat yourself to something special. You'll have so many great choices within walking distance. There's the legendary brunches at Boom Breakfast, the juicy Vietnamese banh mi sandwiches at Banh Mi Boys, the handmade desserts at Caffe Demetre and much more.
If you want to live in midtown Toronto, we offer a selection of short term apartment rentals right in the heart of the action. Click here to see our Midtown properties.