Often considered an outpost of Toronto, Scarborough is one of the city's most diverse suburban communities. Whether you're staying at 360 Centre's furnished rentals at Forest Vista, Scarborough offers a bevy of destinations to explore and tour either solo or with your family and friends. From exceptional shopping and history to science and animals, what you'll find in Scarborough will delight and surprise you.
Metro Toronto Zoo
As Canada's premiere zoo, the Metro Toronto Zoo features more than a dozen interactive pavilions representing animals from locations around the globe. Among this summer's most anticipated exhibits is the Giant Panda Experience. As part of a conservation partnership with China, the Giant Pandas will remain at the Metro Toronto Zoo for the next five years, offering visitors a rare opportunity to visit this endangered animal.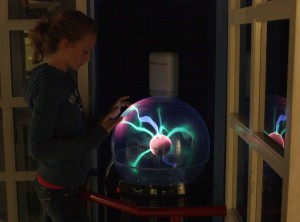 Ontario Science Centre
With more than 600 activities in the Ontario Science Centre's ten exhibit halls, there is something for guests of all ages. From the Living Earth to the Human Body to the Science Arcade, you'll experience the wonders of our world through opportunities that allow you to explore the mysteries of science. For families with young children, the Weston Family Innovation Centre features a mixture of engaging science projects and media tools that encourage you to experiment. In addition, the IMAX Dome Theatre features a rotation of films that immerse you in an entirely different movie-going experience.
Scarborough Museum
Taking a trip through Scarborough's history offers a fresh view of how this suburban community came to be established. Nestled along the trails of Thompson Memorial Park, the museum traces the community's historic roots over two centuries of immigration. The museum also frequently hosts special events throughout the year and participates in city-wide festivals including Canada Day and Doors Open Toronto.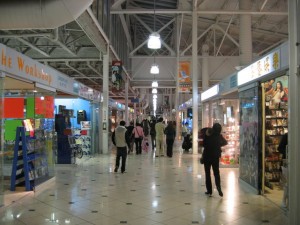 Pacific Mall
Built in a traditional pacific market style, the Pacific Heritage Town is located in the Pacific Mall and offers more than 100 retailer counters. From restaurants offering traditional Asian cuisine to fashion, home and gift retailers, the Pacific Mall offers a distinct blend of business and cultural diversity that makes for a truly unique shopping experience. Along with the retailers and restaurants, the mall frequently hosts a variety of special events including special appearance by musical, entertainment, and cultural groups.
While Toronto's vibrant downtown provides endless tourist options, it's possible to stay close to home and still experience the diversity of touring the city. Even though your building's pool beacons; enhance your experience by exploring some of these exceptional destinations. We promise that you'll still have time to lounge poolside too!