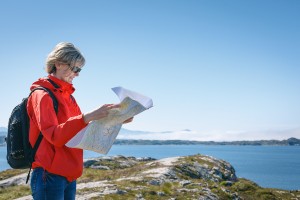 Travelling alone, especially if you haven't done so before, can be an intimidating experience. What if you don't meet anyone? What if you forget something? What if you're lonely? However, solo travel, whether for business or pleasure can be one of the most exhilarating experiences of all. Here are ten tips to ease into the transition of solo travel.
1. Safety first. One of the biggest myths – especially for women – is that solo travel is not safe. As at home, use common sense. Research your destination. Don't go down dark alleyways alone at night. Stay in public areas if you don't feel comfortable venturing out. Don't drink excessively if you're alone. Keep your valuables at home. Trust your intuition. You can go anywhere if you are alert and keep your wits about you.
2. Try a solo weekend trip. If you've always wanted to take a longer vacation or self-exploration period but are afraid of being lonely for an extended period of time, try a weekend away. This short escape can ease you into feeling comfortable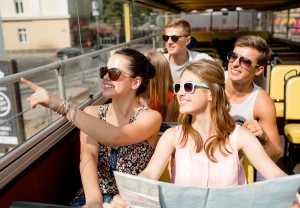 alone in another place. Big cities are great because there's always so much to do and you'll be so busy exploring and having fun that you'll forget you're alone!
3. Try a Tour. If you want to socialize, tours are a great way to combine your interests with meeting new people. Most big cities have bike tours, walking tours, or general interest tours. You can also find niche tours like the Sex and City Tour in New York City or cooking classes in Italy. If you're more adventurous, there are entire trips dedicated to interests, like surfing or yoga where you'll meet new like-minded souls. And group tours (like G Adventures, Intrepid Travel, and Trafalgar) are a great transition into a longer solo trip. Don't forget to chat up your tour guide: they are a wealth of information and can point you to other tours or points of interest/people, or even accommodation in your c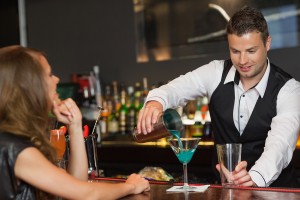 hosen destination.
4. Try Furnished Rentals. Staying in a furnished rental is a great way to connect with the residents and locals and not feel as alone on the road. If you are in the city, we have a variety of furnished suites and apartments for rent in Toronto. If you are in a condo, try to look for social mixers to meet those in the building.
5. Sit at the bar. The bar is not only where the drinks are, but it's where the singles and other people solo are, and easily one of the best places to meet others who are solo (mainly because the other solo diner is sitting beside you). Talk to the bartender. They are the invisible tour guides who are always on the pulse of restaurant and bar openings, trends, and of course, the best places to eat and drink in your chosen destination.
6. Pack Light and Smart. The best tip is to figure out how long are you are travelling and create outfits out of the least possible items of clothing you have. Pack garments you always wear that can easily be rolled in your carry-on/backpack that you can use more than once. Packing smart will enable you to get around your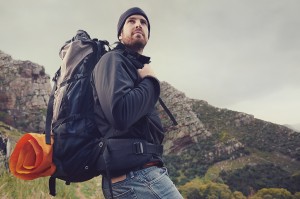 destination more easily and safeguard you against the loss of luggage. For instance, in Europe, many train stations don't have elevators, so the easier it is to carry what you have, the more seamlessly you can navigate your locale. Another tip: if you have a bag and a carry-on, make sure you have at least one night's worth of clothing in your separate bag in case your luggage is lost or stolen. Keep your cash in more than one place (your wallet and a money belt, for example).
7. Plan but don't Overschedule. Planning will help you get excited about the activities, attractions, and restaurants that interest you. However, you never know what you're going to find or who you're going to meet when you allow yourself to just wander.
8. Be a Good Samaritan. Even if you're opening the door for a stranger, or venturing out on a volunteer vacation, random acts of kindness go beyond the borders of language. It may even help you meet new people.
9. Build a Vacation withi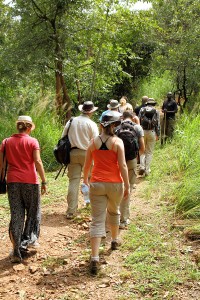 n your Vacation. Sometimes, it's easy to forget about the day-to-day tasks we need to catch up on after our vacation or during a long trip. Schedule in "off-days" to do laundry, send correspondence, or just relax and breathe. This goes for those on business travel too, and really helps if you need to recharge before tackling that email inbox.
10. Just Go! As cliche as it might seem, abide by Nike's mission: "Just do it." There may be doubts, or naysayers (including yourself) but you don't know unless you try. Best of all: you don't have to wait on anyone else. You can travel when you want and how you want. Who knows? You might meet someone along the away. You might even enjoy solo travel!
We hope these tips helped. What are some of your tips for travelling solo? Do you perfer to travel alone or with someone else? We'd love to hear your thoughts!
For sites on solo travel, we recommend solotraveler.com and legalnomads.com

Latest posts by delsuites (see all)