Business tra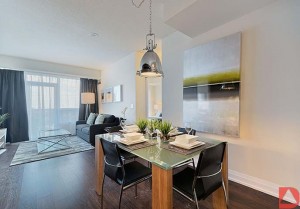 vel is filled with meetings, long conferences, and occasionally even longer evenings. It can be exhausting as a business executive to be on the go constantly. That is why it is important you choose your accommodations with care, so you have a chance to relax at the end of each day. Today, the trend is to opt for short-term apartment rentals rather than hotels.
Why Choose Short Term Apartment Rentals?
There are many reasons why business travelers are attracted to short term apartment rentals rather than hotels. Here are just a few of the reasons why people just like you are choosing to stay in high-quality furnished apartments:
Cost: Hotels can be expensive. In this day and age when the economy is still limping back after the recent recession, businesses are looking to cut costs. One of the best ways to save money during business travel is by choosing short term rentals. They offer all the amenities of a hotel, plus more at an extremely affordable cost. You never have to pay exorbitant rates for luxury, and this is what makes this option so attractive to business travelers.
Convenient Location: Most hotels are located in commercial zones and this can make it tedious to relax after a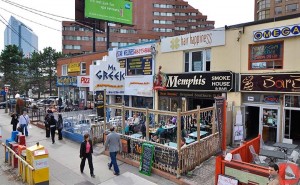 hectic day. Surrounded by busy roads, fast food restaurants and noise, it can be hard to get comfortable. When you stay in a conveniently located short term apartment rental, you have easy access to attractions, great dining options, parks for early morning jogs and other sources of entertainment while still feeling like you have your own private space away from the hustle and bustle.
Personalized Service: Hotels are notorious for their clinical atmosphere, while an apartment rental is more like a home away from home. Ensuring that each guest has a comfortable stay is crucial to the success of the apartment rental company. As a result, owners or managers will go out of their way to offer personalized services so that business travellers keep returning to their property.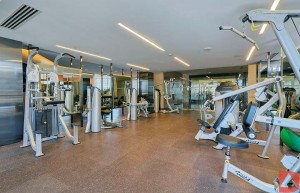 Amenities: An apartment rental for business travelers features all the amenities that business executives may require during their stay. Internet, satellite TV, fax, printer, secured parking, a refrigerator, microwave, clean linen, hairdryer, a large closet, recreational facilities, excellent housekeeping services and much more are available in your fully outfitted apartment rental. All these amenities are part and parcel of the rental and do not come at an additional cost.
Privacy: With a short term apartment rental, you do not have to hang a 'Do Not Disturb' sign outside your door, like you have to do at a hotel. When you stay in an apartment rental, you can rest assured knowing no one will come knocking on your door to disturb you if you want to sleep in after a late night. You also can entertain your business guests in your apartment with ease. With a fully equipped kitchen, you can prepare your own meals or a late night snack without having to leave the comfort of your rental or order room service.