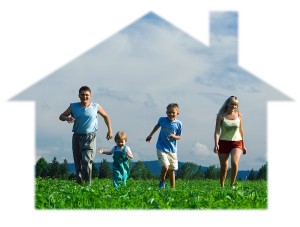 These days we all want to be more eco-conscious in how we live, work and play. But making environmentally friendly choices isn't always as easy as we'd like; especially when you're traveling. Whether you're packing your bags for a weekend road trip or a month long getaway, here are five practical solutions for minimizing your carbon foot print wherever your travels take you.
ONE: Free Refills
While there's nothing like bottled water to keep you well hydrated, we all could do without adding another plastic bottle to the landfills. Packing a refillable water bottle in your carry-on bag is not only an easy eco-friendly fix but it's also a cost-friendly one too. By filling up at public water fountains in airports or at tourist attractions, you can be sure you're doing something good for you and the environment.
TWO: In the Shower
Keeping simple practices that you have at home, like turning the tap off when you brush your teeth and sticking to a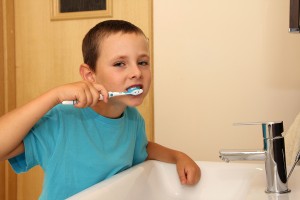 shorter shower, goes a long way. Before anyone in your family takes a shower, make sure everyone is aware of where to hang their towels and face clothes to minimize the need for daily laundering. This helps keep local water costs in check. And when you're packing hair and body products, make sure that you're opting for biodegradable ones which minimize the impact on the local environment.
THREE: Choose Local
When you're making dinner reservations, choose restaurants that serve local fare. With the movement towards local and organic cuisine, an increased number of restaurants are advertising partnerships with local farmers and food providers as a means of attracting eco-conscious travelers. Local ethnic and farmers' markets are also terrific places to purchase foods that are prepared close to home, but also offer a taste of the local culture.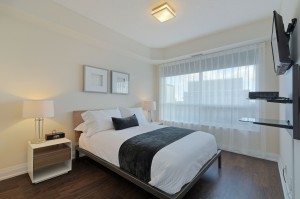 FOUR: Curtain Call
Using your window coverings to regulate temperatures in your suite does the environment good at any time of the year. By keeping the windows covered during mid-day will help keep your space cool, especially when you're not in your short term rental. Before you flick the air conditioning switch in the evening, open the windows to increase the natural air flow.
FIVE: Use Your Power
Instead of driving your vehicle or renting one at your destination, consider renting a bicycle or take walking tours as a way to experience your surroundings as a local resident.  For business travelers commuting to and from work, making use of public transit systems is an eco-friendly way to get around without the added hassle of looking for parking.

Latest posts by delsuites
(see all)