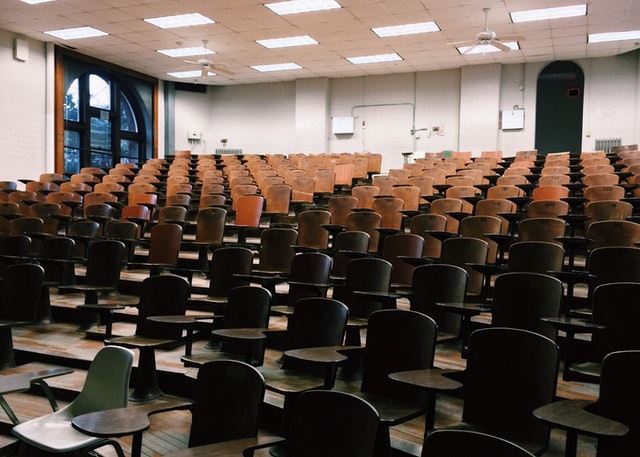 COVID-19 cases are climbing in Ontario, and Ryerson University, the University of Toronto's Victoria and University Colleges, and three Ottawa universities shut down their student residences last month to prevent the spread.
While that choice will save lives, it's left some students juggling major decisions on top of adjusting to online classes. To find Toronto student housing or return to family homes where elderly relatives live? How to travel to hometowns in a hurry, and whether to temporarily walk away from their school year lives, including roommates, friends, and part-time jobs.
International or out-of-province students face travel restrictions that are changing regularly, the transmission risks of flying, how to pay for travel back home, or where to stay now that many international borders have closed.
Even students whose residences are still open are working out how to stick to social distancing guidelines with roommates and communal bathrooms.
If you're a student coming back to Toronto after a university residence closure—or a student sticking with your Toronto life—a furnished short-term rental can help you safely self-isolate without giving up work, navigating borders, or the risk of exposing people you love.
Keep your daily routine stable
The transition from residence living to a short-term furnished rental is easy.
Our suites include everything a residence fee does—and more: housing, local and North American long distance calls (some areas excluded), broadband internet, laundry, cable TV packages, and all utilities.
If you packed last September for a furnished dorm room and meal plan, booking a fully furnished temporary rental suite lets you skip the stress of finding furniture, dishes, and cookware while non-essential stores are closed. All our suites have a fully stocked kitchen, laundry, and toiletries so you can stop searching for a pasta pot and focus on what's important.
Our suites are run by professional property managers who know the ins and outs of the fuse box, common apartment problems, and how to get an emergency plumber if your toilet backs up at three a.m. Support staff are on call 24/7 to help you adjust to your new apartment and answer common questions.
And if your part-time job is still open, our multiple locations across the GTA let you stay close enough to skip the commute and avoid transit.
Keep your support network close
Suddenly moving out of residence doesn't just shake up your sense of place; it splits up the people you rely on, and that's hard during a crisis.
We have two-bedroom and family-sized units available to let you stick with your roommates and friends and keep your support networks solid. You don't have to worry about feeling sick far from family or isolating in a newer city. Separate bedrooms with doors and multiple bathrooms let you self-isolate from roommates if someone has symptoms—without leaving each other alone.
Keep costs down
To help during this pandemic, we're offering major discounts on our suites to keep them affordable on a student budget. We've priced a two- or three-bedroom suite, right for sharing, at only a few dollars more per night than many university residence plans.
We're also making our stays flexible: You can cancel anytime up to your check-in, in case your plans change. You can extend your stay easily if your summer sublet falls through, and because there's no long-term lease, it's much easier to substitute another friend into your second bedroom if a roommate has to move out.
Toronto student housing that works for you
Book through our website or email Info@delsuites.com for more information on how we can help you finish the school year safely, affordably, and together. We'll do our best to help you find the easiest transition from residence to temporary home.