Furnished rentals are an alternative to hotel stays when you are travelling for business or pleasure, but they also give so much more. Here are a few of the benefits that apartment-furnished rentals in Toronto have to offer.
With Furnished Rentals, you'll have a full kitchen.
Part of the joy of travelling somewhere is checking out the local culinary scene, but if you are eating out for every meal during your trip it can get old (and expensive!). With your own kitchen, you will be able to cook whenever you wish and even host guests or business meetings within your own private space.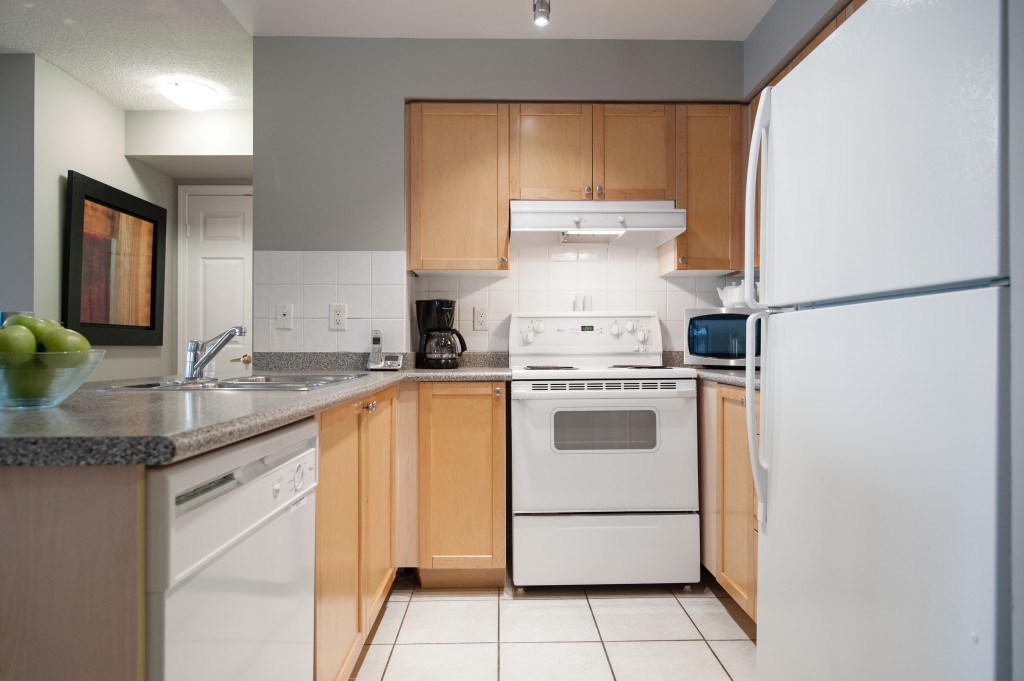 It's so convenient to have your own kitchen so that you can whip up a quick breakfast in the morning before a day of sightseeing, or cook dinner for yourself with simple ingredients from the supermarket when you want to skip dining out and save money. The option to self-cater is also a huge life-saver if you have special dietary requirements that make it difficult to dine out.
You'll have much more room.
Another delight of staying in a furnished apartment rental in Toronto that you just don't get with a hotel room is the amount of space you will have. In a hotel room, you will usually just have a bed and perhaps a table, but in a furnished apartment you will have a living room, a separate bedroom and a kitchen. This means that if your travel partner wants to stay up and watch TV and you want to go to bed, you can do so without disturbing each other.
According to the Association of Serviced Apartment Providers, on average you will have 30% more space than the equivalent standard of a hotel. However, they figure that serviced apartment prices are typically 20% less than hotel rates of the same standard. So, you'll be getting more space for a better rate.

You can do laundry.
If you are in a hotel you have to send your clothes away for cleaning, which will cost extra. In your furnished apartment, all you have to do is pop them in the washing machine, add some soap, press a button and Voila! This means that if you spill food on your shirt before an important business meeting, there's nothing to stress about. Also, you can pack light even for a longer trip, making getting around so much easier.
You'll have parking.
Parking in the city is a pain, but when you stay in furnished apartments you'll be able to keep your car safe and sound in the building's covered parking lot. This saves you a lot of hassle. Plus – you may not even need a car. Many of our furnished rentals in Toronto are so well located that you'll be close to public transit and you'll be only a short walk from anything you might need like shops, entertainment, restaurants and more.
When it comes to having a comfortable, homey place to stay, furnished rentals in Toronto beat a hotel room – hands down.