There's no denying the effects the Covid-19 pandemic has had on the way we conduct business. Bill Gates predicted that over 50% of business travel and 30% of days in the office would be gone for good, but was he right? 
In the aftermath of the pandemic, it appears that everything isn't quite so dire. According to the Global Business Travel Association, global business travel spending is expected to reach $1.517 trillion in 2024 – slightly higher than it was in 2019 – which indicates a promising recovery and offers hope for business travellers everywhere. 
In this article, we'll explore business travel recovery in 2024 and the potential opportunities it brings. As companies embrace new technologies and creative solutions to stay connected with their clients, it opens up an array of possibilities for travel that will make it easier and more enjoyable than ever before. 
We'll discuss how you can benefit from these trends to maximize your time on the road while also keeping safety top-of-mind. So if you're ready to take full advantage of what business travel recovery offers in 2024, read on.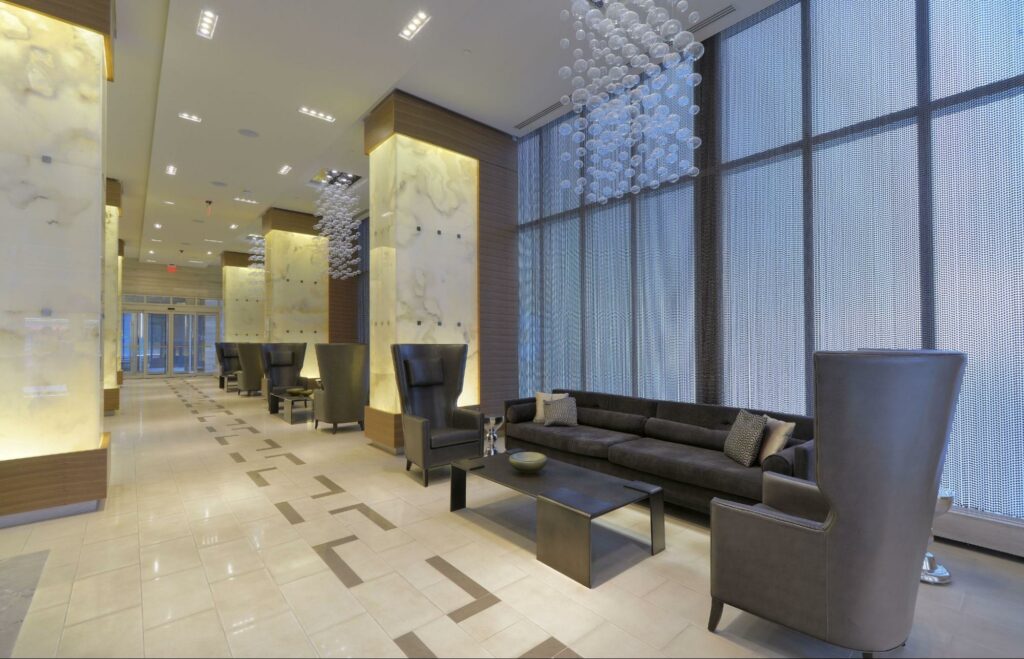 Navigating to a New Normal
By mid-2024, business travel is predicted to reach its pre-pandemic levels, driven by a renewed sense of confidence and bolstered by technological advances that prioritize safety and convenience. 
This rebound will likely be more than just a fleeting moment but will serve as the start of an extended period of sustainable growth. Now's your chance to discover new horizons and build stronger connections. 
Factors Influencing Travel Decisions
When planning your travels in 2024, there are several elements you should consider before making any decisions: 
Safety

: Enhanced protocols have made travelling safer and more transparent. You can travel with greater peace of mind knowing that each stage of your journey is held to the highest hygiene and safety standards. 

Costs

: Companies like DelSuites are revolutionizing the market by offering luxurious experiences at accessible prices so you can enjoy enriching trips without breaking the bank. 

Value of in-person meetings

: Nothing beats in-person meetings regarding sealing deals, motivating teams, or establishing new relationships; being present amplifies your impact tenfold.
The Reemergence of Live Events
After the isolation imposed by COVID-19, live events are seeing a resurgence in popularity. As businesses look to the future, they are increasingly embracing conferences and seminars as a way to spur growth. 
The ability to participate in international panels, collaborate with global partners, explore new markets, and make crucial face-to-face connections is seen as essential for business travel recovery for 2024. 
How Technology is Aiding Business Travel Recovery in 2024
The business world has seen a dramatic shift in how people travel for work. The rise of technology, remote working, and more flexible policies have all contributed to this change. Here's an overview of how technology is replacing some travel needs: 
Remote Work
The ability to work remotely has increased exponentially over the past few years. More employers are now offering employees the option to work from home or other remote locations on a regular basis. This means fewer trips for meetings or conferences and ultimately less need for business travel overall. 
Video Conferencing
Virtual meeting tools such as Zoom, Skype and Google Meet have become a popular alternative to face-to-face meetings. Businesses can now communicate with clients and colleagues from anywhere in the world without travelling. 
Non-Hotel Lodging
With the increase in remote working comes an increasing demand for non-hotel accommodation options such as serviced apartments or Airbnb listings. These are often more cost-effective and provide a more comfortable environment than traditional hotels, making them ideal for business trips that don't require frequent travel. 
Travel Policies 
Many businesses have also updated their travel policies to be more flexible. For instance, many employers now provide employees with the option of taking 'bleisure' trips – combining business and leisure activities during a single trip. 
These changes have all contributed to a significant shift in the way businesses are approaching travel post-pandemic.
Sustainability: Balancing Business Needs and Environmental Goals 
Businesses have begun to prioritize sustainability when making travel decisions. Companies are increasingly aware of the environmental responsibility they hold in making sure their employees' business trips are not impacting the environment negatively. 
As such, there has been a shift towards more sustainable options for travelling for work. 
Reducing Carbon Emissions 
Reaching carbon neutrality is at the top of many companies' agendas as they seek ways to reduce emissions from business travel. Companies are looking into different strategies that focus on reducing miles travelled, offsetting emissions with carbon credits, and using more sustainable modes of transportation. 
This could include taking the train instead of flying when possible or selecting hotels that use renewable energy resources. 
Engaging and Renegotiating With Travel Suppliers 
Companies also work with travel suppliers to create a more sustainable employee experience. For example, businesses can ask their hotel partners to reduce water wastage through low-flow showerheads and faucets and LED lighting in common areas. 
In addition, companies may be able to renegotiate contracts with airlines so that they can purchase carbon offsets when booking flights for their employees.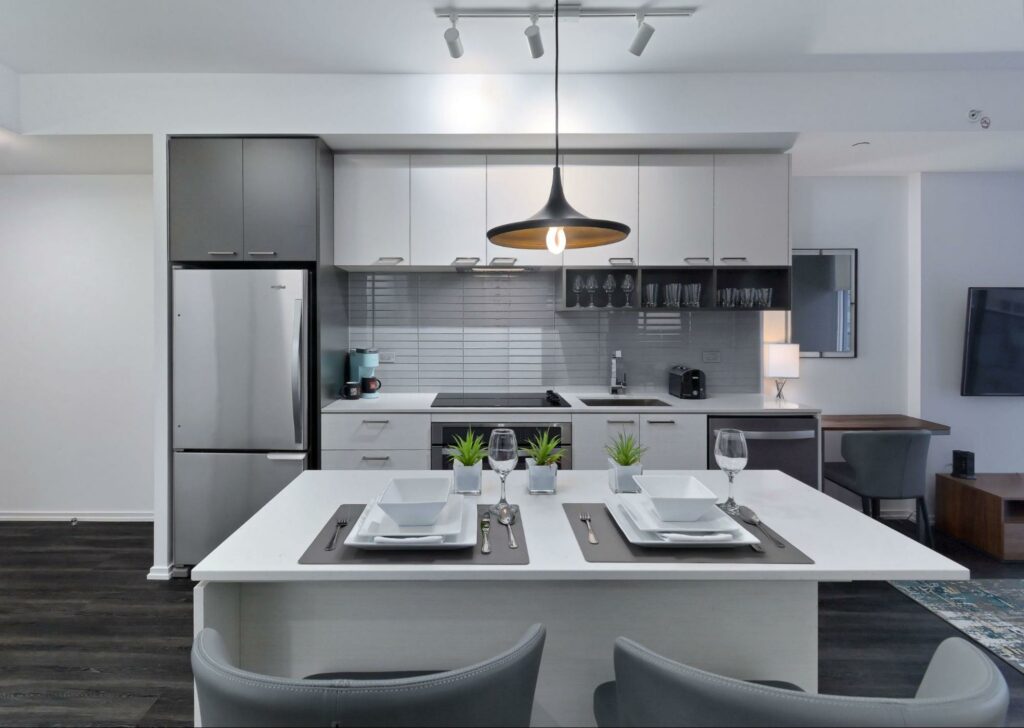 The Upscale Travel Experience: Redefining Luxury for Business Travelers 
As business travel slowly rebounds from the pandemic, employees' expectations have shifted. They want to feel safe and secure while travelling, but they also expect a higher quality of service. 
With companies investing in employee wellness more than ever before, they are looking for luxurious experiences that will make them feel pampered during their time away from home. 
However, finding these types of accommodations can be difficult when rates are higher due to increased demand and decreased availability. Some companies struggle to provide travellers with luxury services at competitive prices while staying within a reasonable budget. 
Here are some tips for finding the delicate balance between luxury and cost: 
Leverage your partnerships

: Many hotels have loyalty programs that offer discounts to companies that book frequently with them. Take advantage of these

partnerships

to get your employees the luxury experience they desire at a more affordable rate. 

Utilize technology

: There are countless tools available to help you easily compare prices and amenities from different suppliers quickly and efficiently. This allows you to make sure you're getting the best deal without sacrificing quality or service. 

Consider off-peak travel

: Non-peak times of the year can provide greater savings while still offering a luxurious experience. If your employees have flexible travel dates, consider booking during these periods to maximize cost savings and quality services. 
By following these tips, you can offer upscale experiences that make your travellers feel pampered without breaking the bank. 
Consider DelSuites for Your Next Business Trip
As we move closer to 2024, business travel will continue to recover and is projected to be fully restored by the end of the year. With this comes different types of travel accommodations that offer both luxury and affordability for enterprising travellers. 
DelSuites has been providing corporate housing in Toronto for over two decades, with our extended-stay apartments located across the city. We understand how important it is to have connectivity, comfort and efficiency while travelling for work. 
When you stay with us, you'll enjoy an extensive list of benefits designed specifically with the modern-day business traveller in mind. Our tailored packages will meet your company's needs without sacrificing quality or breaking the bank. 
So if you're looking to make your corporate travel seamless and efficient, contact DelSuites today and let them help your employees transition into a new city with ease.