Drinking and eating outdoors is a popular Canadian pastime. The weather is only nice for a fraction of the year, so we like to make the most of it before the snow starts to fall again. Why not spend every possible moment enjoying the sunshine? Plus, after a big day of sightseeing and wandering all over Toronto, there's nothing more satisfying than settling into a chilled-out beer garden and taking a big sip of a cold frothy one. Here are a few of the best outdoor beer gardens Toronto offers.Here are a few of the best outdoor beer gardens Toronto offers.
This popular beer garden in Mount Pleasant and Eglinton has been around since before the hipster trend of craft beers in Toronto. It is a great chilled-out space serving a selection of classic English-style beers that are made on-site. You can choose to hang out on the outdoor patio on the front that faces the street, or the more private back patio that overlooks a lovely garden. If you really fall in love with the chilled-out atmosphere you could consider tying the knot here – the Granite Brewery hosts weddings.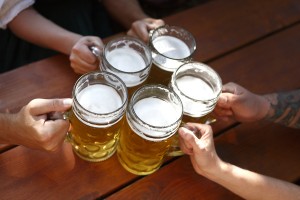 Located in the heart of downtown on Mercer Street, this casual and sunny beer garden in Toronto is a great place to grab a drink with friends on a hot summer's day. There are communal picnic-bench style seats perfect for socializing and there is even a food truck to fulfil your beer-fueled appetite. The AstroTurf on the floor and the laid-back vibe make it feel like you are just hanging out at your buddy's house for a weekend barbeque. If you are visiting with a larger group, it is even possible to order a five-litre keg of craft brew which you can self-serve.
This great watering hole has a large beer garden right on the waterfront, which comes to life with laughter and conversation every summer. There are three different outdoor areas you can sit in, depending on how close you want to be to the water.
This Brewhouse also offers a superb selection of beer, including several special housemade brews. The selection changes every month, so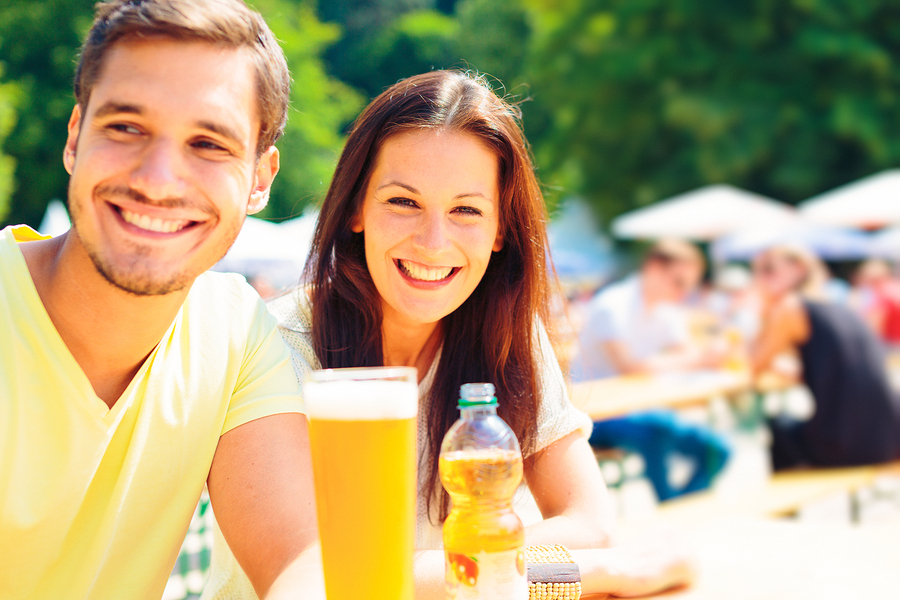 every time you come back you will find something new on the menu to try. They also serve food – yummy bites that pair well with a cold glass of beer such as Honey Sriracha Chicken Wings, Amsterdam Pretzel and Crispy Brussel Sprouts with Bacon and Feta Cheese.
Check out the "Flight Deck" of the Pilot Tavern, a rooftop beer garden offering sunshine, great food, cold drinks and a great atmosphere. High on a roof in Yorkville, it is removed from the hustle and bustle of the street and it is fully equipped with retractable awnings and heaters so you can keep on drinking no matter what the weather. In fact, it has been around for more than 70 years and was named by the readers of The Globe and Mail as Canada's Favourite Patio.
Enjoy these great summer spots and more when you stay in Toronto
If you are looking to enjoy living in downtown Toronto for a summer to enjoy all this and more that the GTA has to offer, be sure to find a furnished rental in downtown Toronto now.