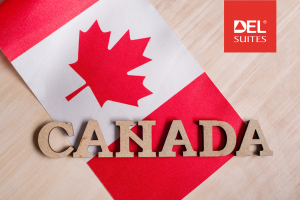 According to an article from Canadian HR Reporter, Canada relocation has surpassed the UK and Australia to take second place among global destinations preferred for employees moving abroad for work.
The USA, our massive neighbour to the south, is firmly in the number one place. However, the poll released by the Canadian Employee Relocation Council, found Canada to be #2. The survey, known as the 2017 CERC Global Mobility Survey, received responses from 10,091 workers in 20 different countries.
Despite the long winters and icy temperatures, many workers from around the globe want to move to the land of maple syrup and poutine in order to work, live and raise their families in this peaceful, safe, democratic and welcoming environment.
Canada Relocation – A Safe and Pleasant Place to Live
It is thought that the increase in interest in Canada as a place to live comes as other more typical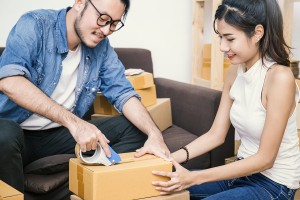 employee destinations experience unrest. When workers around the world turn on the television and see what is happening in the USA, it causes a lot of concern.
Also, Canada offers a lot of positive benefits – including health care and a safe environment. These attributes are luring workers to Canada from all over the world and are significant factors in Canada's rise within the list of most desirable places to live.
Entering Canada Becoming Easier
Also, countries such as the USA, the UK and Australia are making more difficult for people to enter and work. Canada is currently opening up and going in the opposite direction, which makes it more appealing for Canada relocation.
According to an article from CBC News, relaxed rules for obtaining Canadian citizenship took effect late last year. The Minister of Refugees and Citizenship, Ahmed Hussen, announced that these changes will make joining the "Canadian family" more flexible.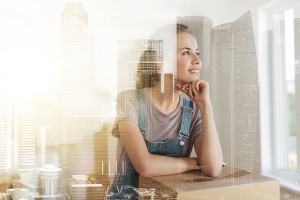 Some of the changes implemented include a reduction of the required duration for physical presence in Canada from 3 out of 5 years to 4 out of 6 years. Also, a portion of the time that has already been spent in Canada before achieving permanent resident status will now be allowed to count toward time for residency requirements.
(The changes were in response to a sharp drop in applicants after a significant fee increase three years ago. When the processing fee jumped from $100 to $530 in 2015, the number of applicants dropped nearly 50%.)
Canada has also been designing systems that are designed to lure skilled workers from around the world, such as the Express Entry System and the new Global Skills Strategy. These new changes are part of a larger overhaul of the Canadian Citizenship Act. Canada aims to be more open to migration and to serve as a beacon for top global talent.
Are you relocating to Canada?
If are moving to Canada, we can help. Contact DelSuites today to learn about why our furnished apartments are the ideal place to stay during a relocation.
Latest posts by delsuitesadmin (see all)