Business travel is picking up across the world, and DelSuites is stepping out to meet it at this spring's Global Business Travel Association Conference.
We're pleased to announce our first event of the year: exhibiting at the GBTA 2022 Conference on May 2 and 3, at downtown Toronto's Sheraton Centre Toronto Hotel.
What is the GBTA?
The Global Business Travel Association is the business travel industry's premier professional association. With operations on six continents and over 9,000 members, the GBTA lets us take the international perspective on business. With members from all corners of the business travel industry, GBTA Canada alone represents more than $23.5 billion in business travel.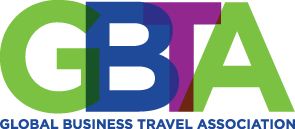 The GBTA's annual Toronto event is the leading business travel & meetings conference in Canada. With over 40 exhibitors, a full schedule of industry education sessions, networking opportunities, and sector-focused lunch sessions, it's a 360-degree look at where business travel is now, and where it's going.
Growing our industry savvy to help you
DelSuites has been a member of GBTA Canada for over 5 years. The connections we've fostered there are an essential part of meeting our guests needs. As GBTA members, we're in touch with the cutting-edge research, partnerships, and programs that take your stay from good to incredible.
With this year's theme of (Re)Connect, (Re)Imagine, and (Re)Create, GBTA 2022 is the place to rebuild the networks that sustain business travel—and look forward to what's new. We're looking forward to being a part of the conversation as business travel comes back to life.
Join us at GBTA 2022
Join us at Convention Hall 1, Booth 45 to meet our team and discover how DelSuites makes business travel feel just like home. We'll be there to talk about how DelSuites fits into the new business travel landscape—and bring back what's next to our guests.