September's when all kinds of people head back to class—and this year, the DelSuites team is doing the same.
From September 11-13, 2022, we'll be on the road to St. John, Newfoundland to attend CERC 2022: Canada's premier conference for the employee relocation industry.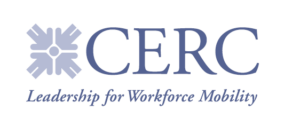 What is CERC?
Entering its 40th year, the Canadian Employee Relocation Council helps industries and organizations expertly navigate the employee relocation field. Offering research, information, education, and government advocacy, CERC helps employers meet the needs of today's increasingly mobile workforce.
CERC has over 500 member organizations internationally: including top Canadian banks, energy companies, IT corporations, global management companies, and more. It serves its membership by helping companies effectively meet the needs of relocated employees and their families: addressing the network of issues that impact workforce mobility domestically and internationally.
In Canada, employee relocation is a $2.5 billion industry, directly employing 828,000 people across the country. DelSuites is proud to be an integral part of it, offering stable, comfortable employee relocation housing throughout Toronto and the GTA. As a 20-year veteran of the employee relocation industry, we know there's always more to learn and ways to adapt to our changing world more intelligently.
CERC's professional development seminars, research initiatives, and networking opportunities are a vital piece of our puzzle. They help the employee relocation industry run more smoothly—and get the right talent to the right place, trouble-free.
CERC 2022 in St. John
This year's CERC conference in St. John, Newfoundland is focused on post-pandemic talent mobility strategies—and building a creative, transformational road map for how and where we work in the years to come.
This year's CERC will offer industry white papers, a full conference program on the future and challenges of global mobility, and a trade show floor to network and collaborate on best practices. Roundtable events offer an opportunity to meet delegates from major Canadian employers from every sector—video game development to energy, banking, and government.
At DelSuites, we're looking forward to the opportunity to collaborate, consult, and contribute our best to the challenge of employee relocation. Bringing new talent onto your team is a multifaceted challenge—one that combines culture, immigration systems, environmental sustainability, and international regulations—and we're excited to build our knowledge to serve our guests better.
DelSuites: always improving our employee relocation solutions
Join us at this year's CERC conference to meet our team and discover how DelSuites can be part of your staffing solutions. We'll be there to explore, learn, connect, and collaborate—and bring the future of employee relocation and international work forward in Toronto.