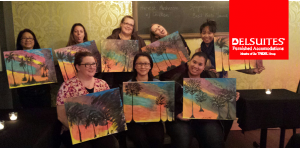 If you are looking for a destination for your next corporate team building retreat, why not head to Toronto? One of Canada's biggest metropolises, this exciting city not only has a range of great team building trips in Toronto – it also boasts plenty of excellent restaurants, a vibrant nightlife and superb cultural attractions.
Team building trips in Toronto will improve communication and teamwork among your employees and keep them engaged and motivated. Not only should the team building activity help to build skills, it should also be fun and enjoyable. Luckily, there are many ways that you can get your corporate group interacting in new and exciting ways. Are you looking for some ideas of what to do? Here are some great corporate team building trips in Toronto to get you started:
Cupcake Baking Experience
Take your team to Le Dolci where they can experience the art of cupcake making and compete to make the perfect dessert. In the Iron Cupcake Challenge the teams will cycle through a cupcake tower building activity, a themed decorating challenge and a portrait challenge where they must design one cupcake to look like themselves and one to look like a colleague. Everyone will bond over their shared love of chocolate and frosting and your workplace will become a much sweeter place to do business.
Conundrum Adventures Auction Fever
Another Toronto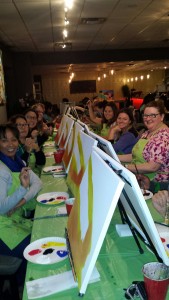 team building trips in Toronto company offers an "Auction Fever" experience that encourages strategy and teamwork. Participants solve puzzles to earn points, which they use to bid on items in fictitious auctions. These items range from a gold Macbook to a stay in a luxurious villa. The aim is to estimate what the items are worth and the team that accumulates the items with the highest value is the winner.
Paintlounge
Get your employees inspired to be creative together with a corporate team building event at Paintlounge. There are collaborate packages that involve everyone working together on a large 24×30 canvas – which you can hang up in your workspace afterwards. There is also an experience that involves working on individual solo canvases, so that everyone can take home a painting.
SpiN Ping Pong
Who doesn't love ping pong? Have a ping pong tournament with your entire office! SPiN Toronto is a ping pong social club that features a private party room, two licensed bars and a full food menu. You can even register for private Ping Pong lessons.
These are just a few of the fantastic team building activities that your colleagues can enjoy in Toronto – experiences that will challenge you, teach you communication skills and bring you closer as a team.