When the New Year rolls around it's time to start with a clean slate. You feel refreshed and invigorated, ready to start new projects and build better habits in your life. So, you make a list of new year's resolutions that you are going to achieve this year.
Sometimes though, these resolutions may be the same as your new year's resolutions last year – and the year before. Lose weight, write a book, pay off debts, save money, learn a new skill… they are all things that you would really like to do, but you keep putting off until tomorrow.
How can you make 2018 the year you accomplish those goals and stick to your new year's resolutions? Here are some tips.
New Year's Resolutions – Turn Vague Ideas into Specific Actions
If your resolution is too vague, it will be very difficult to stick to. Instead, turn it into a specific action that you can carry out. Instead of saying, "I'll save more money and pay off my debts," you can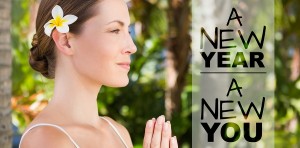 say "as soon as I get paid each month I'll place 10% of it in a savings account that I can't easily access."
Or, instead of saying "I'll lose weight" you can say "I'll walk at least 10,000 steps per day and stop drinking soda." Instead of saying, "I'll write a book" you can say, "I'll sit down and write for 30 minutes every day with no interruptions."
Make Sustainable Changes
Don't make a New Year's resolution that is too dramatic and will mean a huge change to your lifestyle. You'll get excited about it in January, but you won't be able to sustain the commitment throughout the year.
This "all-or-nothing" approach can be discouraging and if you fail it's tempting to give up completely. It's often much more effective to make small changes that you can maintain for the long term. For example, if your goal is to eat healthier don't ban yourself from any sweets or unhealthy treats.  When travelling or you are away from home, a furnished apartment may be a suitable option so you can cook your own meals and its easier to measure your salt and sugar instake. Limit your intake gradually until eating less junk food becomes the norm (but you can still indulge on special occasions).
 Identify Trigger Points
Think about the situations when you might be tempted to break your resolutions and try to avoid them in advance. For example, perhaps you are trying to quit smoking. If you find that you are often tempted to light up when you are standing outside at the pub talking to other smokers, go indoors to get away from the situation and chat with them later.
Put a Positive Spin on It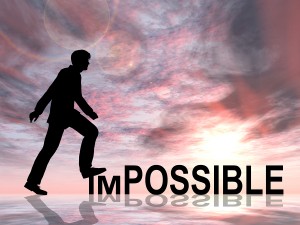 Think about the positive reasons why you want to stick to this resolution. If your goal is to start your own business, think about how rewarding and exciting being your own boss will be. If your aim is to exercise more, think about how energized and healthy you will feel. If you want to save money and pay off a debt, think about how peaceful you will feel when the debt is gone and you are financially free. These positive motivations are often much more effective than negative ones.
What techniques do you use to make yourself more likely to stick to your goals?