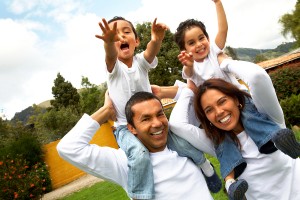 Making the connection with industry professionals is a key part DelSuites ability to provide guests with high-quality services.
As part of DelSuites continuous growth and development of our network of professionals within the insurance industry, this year, representatives will be attending the Ontario Insurance Adjusters Association's (OIAA) Professional Development and Claims Conference being held in Toronto on February 4, 2015 at the Metro Toronto Convention Centre.
While the OIAA Claims Conference event is intended to connect insurance professionals with one another, it's also an opportunity for those who provide insurance-related services to further broaden the scope of their network across this dynamic industry.
For many insurance professionals, ensuring that their clients are offered a safe, welcoming and comfortable environment in a furnished suite in Toronto, is a critical part of the job.
Whether their client is forced from their home due to fire or flood, insurance professionals will do what it takes to ensure their clients are provided with the security and stability of relaxing accommodations.
At DelSuites furnished apartments in Toronto, we've always believed that that offering guests all the customary comforts of home no matter what their circumstances takes top priority. But when the circumstances that bring you to our properties are less than optimal, DelSuites' staff have the resources and know-how to offer you the little extra attention you may need.
As one of the conference exhibitors at the OIAA Claims Conference 2015,  you'll have the chance to meet representatives from the members of the DelSuites team. Whether you've got questions about our properties or would like to share your client's (or your own) experience with DelSuites, we invite you to stop by our Booth #506, and take a fun photo in our photo booth and say hello. Plus as an added bonus, you'll have the chance to snag a little extra swag.
It's just our way of saying thanks for making the time to share your thoughts, questions and ideas with us.