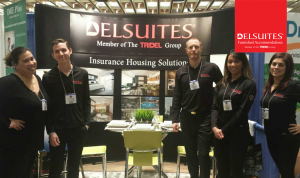 The Ontario Insurance Adjusters Association (OIAA Claims Conference) is a conference that connects insurance professionals and facilitates innovation within this dynamic industry. The event will take place on January 31, 2017 and it provides a full day of education, networking, displays and new ideas.
The team at DelSuites always looks forward to taking part each year as it brings together a wide range of companies and exhibitors from the insurance industry. The aim of the event is to promote and maintain a high standard within the business of insurance and to address any issues that affect the insurance industry as a whole. Also, the event provides opportunities to establish and maintain contacts among fellow members of the association.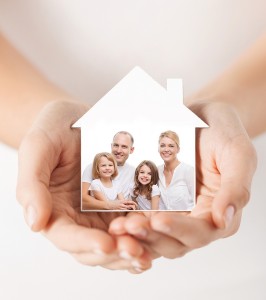 Some of the other excellent exhibitors who often attend the OIAA Claims Conference include Bay Medical & Health Services, Accident Support Services International, Canadian Independent Adjusters Association, Discount Car & Truck Rentals and Canadian Underwriter Magazine. This year exhibition booth space sold out at the conference, which means it is going to be packed with great exhibitors!
Providing Emergency Furnished Housing – When it Counts
DelSuites works with insurance providers whose insured may suddenly have a need for temporary housing in Toronto when their home is affected by a fire or a flood. The fully furnished suites offered by DelSuites are an ideal solution as they provide all of the comforts of home including a fully equipped kitchen, washing machine and so much more. This will provide insurance holders with a home away from home, until the damage can be repaired and they can return to their home.
Whenever an insurance holder needs to move out of their house in an emergency, DelSuites focuses on efficiently relocating them into a comfortable and convenient accommodation. The high quality condominiums are located in 20 different areas throughout the Greater Toronto Area, including Midtown, Scarborough, Downtown, North York, Markham, Etobicoke and Mississauga. Due to th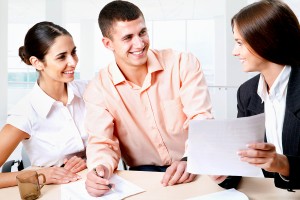 e wide range of locations, the insured is likely to find something that is close to their neighbourhood so it will be familiar and will not disrupt their lives too much.
Working With Insurance Companies
DelSuites strives to make the process as easy as possible for insurance adjusters as well. They provide one single point of contact as well as an affordable monthly rate, which includes parking, telephone and laundry. This option is convenient and affordable for the major insurance companies, so that they can provide their customers with accommodation quickly and easily.
If you will be attending the OIAA Claims Conference this year, we look forward to seeing you there! Be sure to stop by our new booth #904! You can also enter a contest for a chance to WIN Toronto Maple Leafs tickets and a Gift Card!