The exciting buildup to Christmas and New Year's is over – now it's just cold. However, don't get too sad as January holds plenty of fun things to look forward to.
You may be feeling a little bit blah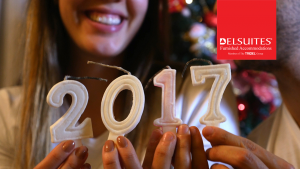 after the holiday season. You've returned to work, you're a little bit worse for wear after indulging in too much eggnog and cookies and the January days can be dark and dreary. However, there are many ways to lift your spirits and avoid the January blues. Here are some of the great things that you can do in Toronto this month.
January 4-15, 2017
Brighten up your January with some excellent theatre and comedy. This year the festival will be celebrating its 10th anniversary of offering a diverse showcase of thought provoking and funny theatre. Since it began 10 years ago, the festival has been attended by over 75,000 guests. Check out the schedule here to see which plays, improv shows and comedies are currently on.
January 21, 2017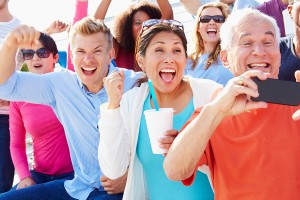 The second year of the Something Strange Circus Sideshow Festival will be an eclectic gathering of freaks and geeks from all over the world. From ventriloquists to contortionists to sword swallowers to stuntmen to burlesque dancers and much more, this show will baffle and amaze you.
Eat Some Poutine
On a cold January day, there's nothing more comforting than piping hot chips smothered in rich gravy and squeaky cheese curds. Poutine is a Canadian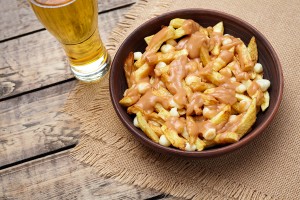 delicacy and there are many great places in
Toronto to feast on this warm and satisfying dish.
Fancy Franks offers special poutines with unique toppings such as Korean Beef Ribs and a fried egg or BBQ Pulled Pork and a deep fried pickle. The poutine at Leslieville Pumps is made with rich dark gravy made from the beef smoker and aged potatoes. For more suggestions, check out this guide to the 15 Best Poutine Spots in Toronto.
Go Tobogganing
Zooming down a hill on a toboggan with the fresh winter breeze in your hair is a great cure for the January blues – it will bring you back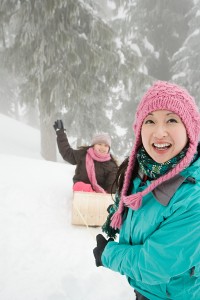 to the carefree days of your youth. You'll have lots of great tobogganing hills to choose from. Check out Riverdale Park East for an inviting slope and great views of the city skyline, or Withrow Park for a steep incline that has a set of stairs along the side to make getting back to the top easier. Donora Park, in a quiet residential area, has a smaller hill that is very kid-friendly.
Ripley's Aquarium Beach Bash
January 27, 2017
If the January cold is really getting to you, why not pretend that you are in the tropics for a few hours? The Beach Bash in the Six is a beach party in the middle of winter where you can party in your swimsuit, sip on a rum cocktail and go for a ride on a surf simulator. It might be freezing outside, but it's summer in here!
How do you like to beat the January blues in Toronto? Let us know in the comments below. Check out our blog too on some fun things to do in Toronto!
Latest posts by delsuitesadmin
(see all)