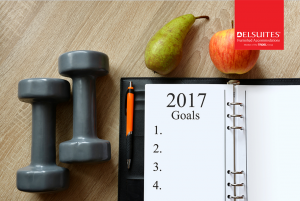 Is your New Year's resolution for 2017 to eat healthier? Here are some healthy Toronto restaurants that will make your goals easier to achieve.
Eating healthier and more nutritious food will bring you many benefits. Not only will you lose weight, but you will also find yourself with more energy, better skin, a boosted immune system and much more. Most of the time eating healthy means stocking up on veggies, whole grains and lean proteins from the supermarket and cooking up nutritious meals at home.
However, what about those nights when you just don't have the energy to cook for yourself? Eating out at a restaurant or café doesn't have to mean giving up on your healthy food goals. There are many places that serve up nutritious and delicious food that will be good for your body.
Live Food Bar
This healthy Toronto restaurant in the Annex will help you to feel more vibrant and alive, with its inventive and flavourful sugar free, gluten free, raw gourmet dishes. The entire menu is gluten free and they use high quality organic ingredients. Try the Mediterranean Platter that is great for sharing, with cherry tomatoes, cashew dill ricotta, hemp basil pesto and sunflower falafel.
Impact Kitchen
This healthy cafeteria focuses on serving up healthy dishes that are as nutritious as possible. It aims to dispel the myth that good-for-you food has to be bland or boring. Some of the tasty dinner options include grilled flank steak and bison meatballs, or you can head there for breakfast and feast on granola bowls or a Power Breakfast that features salsa, scrambled eggs, sweet potato, avocado, spinach and chorizo.
Urban Herbivore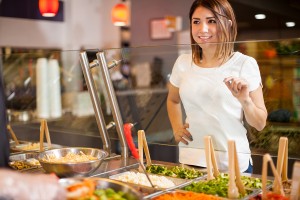 This vibrant Kensington Market restaurant offers a fantastic salad bar where you can fill up on greens and quinoa, as well as yummy healthy sandwiches, dairy free cupcakes and gluten free treats. Try the grilled vegetable sandwiches which are warm and crispy on the outside, soft on the inside and stuffed with veggies such as zucchini, grilled eggplant, spinach, sweet potato and shredded carrot.
What's one of your favourite healthy Toronto restaurants you've visited before? Please feel free to share your recommendations with us in the comments below. Dont forget to check out these quick and easy healthy snacks when you are busy and on the go!
Latest posts by delsuitesadmin
(see all)