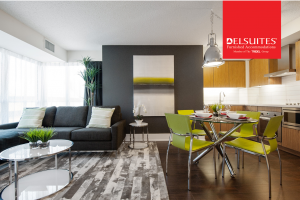 Moving into a new place or city can elicit both emotions of excitement and anxiety, especially if it is unfurnished. There can be an additional consideration given to decorating your own place. This transition can be fraught with feeling overwhelmed, especially if you are relocating to Toronto or if you have been displaced from your home due to a fire or flood. The advantage of staying with DelSuites is that our apartments and townhomes are furnished in modern decor as with an efficient and practical layout. Here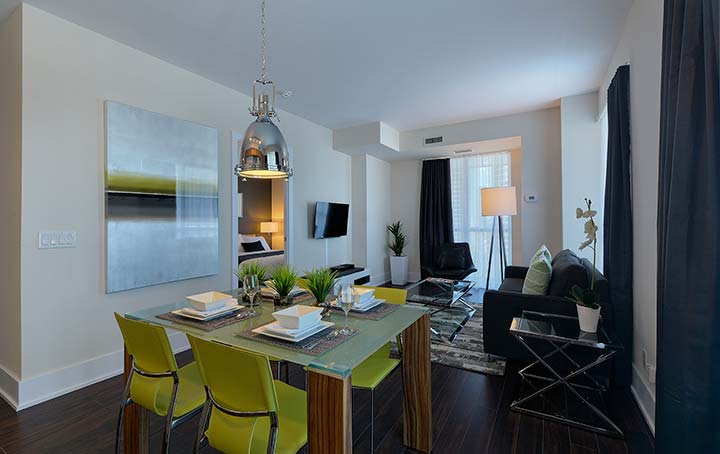 are a few more advantages of living in a furnished condo and what you can expect from our award-winning services:
1. No worries. Having a furnished rental means you are relieved of the worries associated with furnishing. No moving. No worrying about decor or dimensions. No moving costs or having to figure out who will help you move. From airport pick up and drop off to taking care of your family needs, Delsuites makes you feel at home, stress free!
2. Everything is set up for you. Delsuites furnished suites are all designed with modern decor. Everything is set up according to the dimensions of the apartment. This way, if you're not of a design mindset, we've hired the experts to m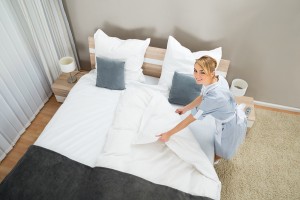 ake sure where you live is comfortable, easy, stylishing and relaxed. You also don't have to worry about buying anything else because it's already been done! (Not to mention that your bed is already made for you!)
3. Housekeeping included. One of the big advantages of living in a furnished condo is that if you are busy and on the go, whether you're an executive or traveling for leisure, is our housekeeping services. Once a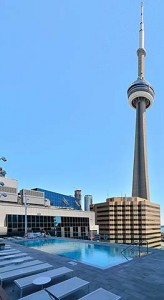 week, at a scheduled time, your apartment will be cleaned and tidy. Another bonus is that you don't have to do your laundry anywhere either. It's ensuite!
4. Ease of Meeting Neighbours. Since you are located in a property with various amenities like a fitness centre, outdoor deck and swimming pool, or party/billiards room, it is quite easy to encounter and befriend your neighbours. Many of our clients may be in similar situations such as relocation or displacement so it will be easier to bond over these shared situations.
5. All Inclusive Rates. Delsuites has all-inclusive rates so you'll also get other amenities included in your rental including 24/hour security, an exercise/party room, and with many properties, an outdoor pool or lounge (not to mention being located in central and accessible locations, as per our above points).
Do you like living in a furnished condo, or rental? Why?
Latest posts by delsuitesadmin
(see all)