Though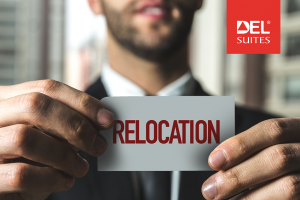 tful relocation support can really make a big difference and can positively impact the performance and overall happiness of your new team member. So, how can you make your employee relocating feel right at home in their new city? Here are some ways that you can welcome your new employees, so that you can make a great impression on them from the start.
Employee Relocating – Give Them a Welcome Pack
This is a lovely gesture that will really make your new employee feel special. You can give it to them on the first day at work, or have it waiting for them at their accommodation. What should you put in it? How about:
A warm and friendly letter welcoming them to the city and the company.
A guide to the city with suggestions on interesting spots to visit.
Local snacks or cookies.
A bottle of wine or a case of local beer.
A map of the area where they will be living.
Coupons for discounts or freebies at local businesses.
Provide Them With Convenient Accommodation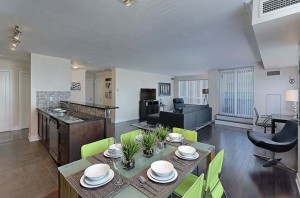 Placing your new employee in a hotel until they can move into a more permanent home isn't a great solution, especially if they need to stay there for a a month or longer. Instead, provide them with a furnished corporate housing apartment where they can enjoy all of the comforts of home, such as a kitchen, washer and dryer, living room, office space and parking.
Plus, make sure that they are located close to where they will be working. They are new to the city and they don't want to be spending all of their time getting lost while commuting.
Create a Helpful Checklist
When locating to a new province or country, there are a lot of things that your new employee will need to think about when getting themselves settled in their new home. This can be overwhelming for them, as there are so many things to do and it's hard to know what is time-sensitive and what isn't.
It can be very helpful to create a checklist for your employee relocating, to help them understand what needs to be done and what their priorities are. It will break down the large and overwhelming task into simpler and more manageable pieces. For reference, here's a helpful checklist for employees moving to Canada from abroad.
Host Opportunities to Socialize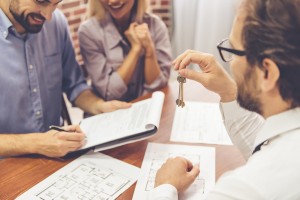 When your new employee arrives, they will likely not know anyone in the city and might feel a little bit lonely. You can make them feel more at home by hosting events where they will have a chance to make friends.
You can also offer information to them about other opportunities to meet people. If you aren't sure what to suggest, ask your existing employees what events or get-togethers they attend or what things they did in the city to make friends when they first arrived. There are many different activities and groups that will welcome a newcomer and make them feel like part of the community.
Latest posts by delsuitesadmin
(see all)