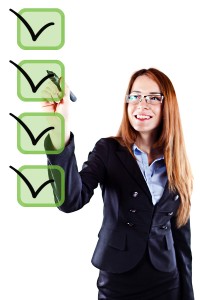 Organization is the key to travel success. When your schedule involves frequent business trips, having a set plan will ease the frantic pace that can be an unwelcome part of the journey. While you know that a short term rental has been the secret to a smooth and seamless stay during your travels, it's sometimes a little more challenging to have peace of mind that you've left everything at home in working order. Here are 10 quick and easy things to do before leaving on vacation that will help keep you on track the next time you head out the door. By using this checklist as a starting point, you won't have the feeling as though you've left something (or someone) behind.
1)     Keep an emergency folder. Include a copy of your flight or train itinerary, the address and contact information of the furnished apartment at your destination and personal information such as your credit card and passport. Having these resources available at your office and home not only ensures that your colleagues and family members will be able to reach you if needed, but that you'll be able to have access to the information you need should you lose something during your travels.
2)     Home sweet home. Ensure that one or two of your closest neighbours are aware of your departure dates as well as when you'll be returning. Keeping neighbours in the loop means they'll have a watchful eye on your home should any unusual activity occur. Arrange to have a close friend or family member check in on your home while you're away, collecting any mail and double checking that your home is in order – just be sure your neighbours are aware that someone will be stopping by.
3)     Phone home. Have your home phone number forwarded to your mobile device. This will ensure that you'll be available, and give the impression that you're in the area to prevent your home from being compromised.
4)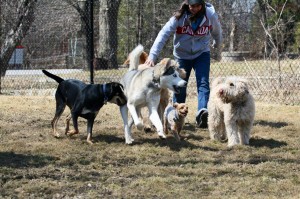 Organize pet care. Whether you're having someone come into your home to pet sit or bringing your pup to a kennel, it's important to have the arrangements made well in advance. Along with keeping additional pet food and treats available, you may want to purchase a new toy or two for the caregiver to give to your pet. During the first few days you're away it may be a difficult adjustment period for your pet and a surprise may be a good distraction.
5)     Rearrange plants. Keep your plants in a sink during the time you're traveling will not only make it easier for the person who is watching your home to water, but it will also ensure they don't forget to keep plants well hydrated.
6)     Electric reduction. Turn off any electronics and unplug small appliances such as your blender or coffee maker to help reduce your home energy consumption.
7)     Clean your kitchen. From the fridge to the compost to the dishwasher, clean your culinary space from top to bottom. Freeze any leftovers, pitch the perishables and make a list of what you'll need when you return. While it may be a bit of a chore to do before you leave, you'll be happy you did once you've returned from your travels.
8)     Refill prescriptions. Even if you're mid-way through your current prescriptions, having refills in your carry on is essential. You'll be happy you did if your luggage containing medication gets delayed, or worse – lost.
9)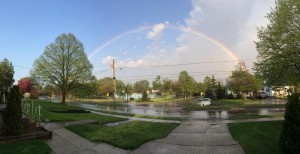 Hire outdoor maintenance help. Keeping freshly cut grass or a shovelled driveway is a good indication that people are home. Hiring someone to do your yard work while you're away will help you keep up the appearance and illusion that the house isn't vacant.
    10)  Contact your credit card company. Keeping your credit card company aware of your travels will help prevent any potential fraud that can happen while you're traveling.
Keep DelSuites' top ten things to do before leaving on vacation in mind and we know you'll have a stress and worry free trip. Happy travels!

Latest posts by delsuites (see all)