As the recipient of t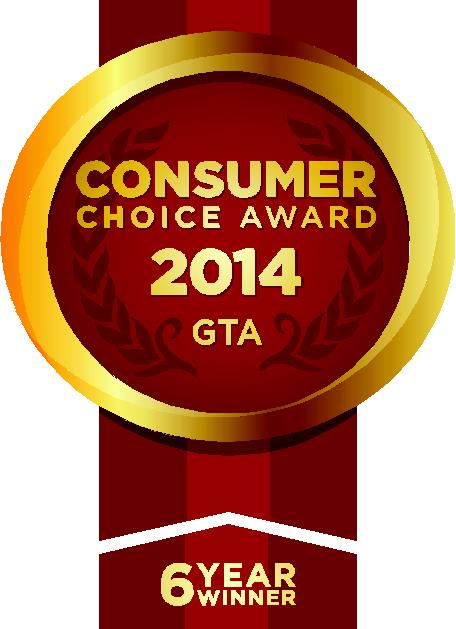 he Consumers' Choice Award Toronto (CCA) for the sixth consecutive year, DelSuites proudly continues to strive for excellence in the Furnished Condo Rental category in Toronto.
The CCA, which was presented to the DelSuites team on May 29th, 2014 at the Liberty Grand, is based on surveys completed by consumers and businesses on opinions, perceptions and expectations regarding the services they choose on a daily basis. Ledger Marketing, the leading market research firm is mandated to conduct the surveys on behalf of the Consumers' Choice Award Institute.
The Consumer Choice Award's logo is considered the "seal of excellence" used to identify only those businesses who have been chosen as outstanding service.

"DelSuites is honoured to receive this award," shares DelSuites' Director of Sales Cliff Norton, "as a team we place great emphasis on enhancing the customer experience of every single guest whilst they reside at any of our properties." Norton adds that "we would like to thank our guests for their continued support of DelSuites and we will continue to place our guests at the forefront of every decision that we make."
DelSuites' consistency in receiving the Consumers' Choice Award Toronto is not only an indication of the high-business standards but also a testament to the level of appreciation we have for our guests.

Latest posts by delsuites
(see all)