From early morning meetings to late night dinners, no matter where your day takes you, having easily accessible transit can makes all the difference. In fact, when you're living in a new city, the journey is sometimes as important as your final destination.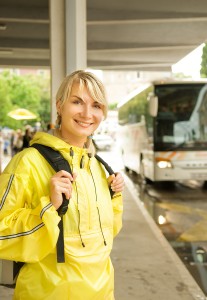 When it comes to living in a transit-friendly location, Etobicoke's Nuvo property offers convenient access to multiple forms of public transportation including the Toronto Transit Commission's Bloor-Danforth subway line, bus and streetcar service as well as GO station on the Milton line.
Situated at the intersection of Kipling and Bloor Street, Nuvo offers both extended stay and short term rental options in Etobicoke and is as close to Kipling subway station as you can get without living at the station.
With weekday morning eastbound service beginning at about 5:45 AM, and continuing every two to three minutes during rush hour commuters can be certain they'll get their morning train on time. And even during non-peak hours, the subway service runs about every five minutes.
With Nuvo's close proximity to Toronto's transit system, guest can relax with the knowledge that they're always on the best route to their destination. In a city where traffic and weather conditions can change at a moment's notice, being within walking distance of reliable transportation also makes it that much easier to keep your day right on schedule.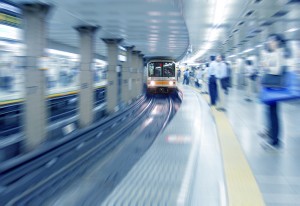 As the most western destination along the Bloor-Danforth subway line, the station is also served by buses from suburban municipalities including Mississauga Transit, making for a hassle-free travel into Toronto's suburban neighbourhoods. Plus with the added convenience of access to GO Transit's bus system, day trips with the family or weekend getaways to the outlying picturesque communities including the Regional Municipalities of Halton, Peel and York are made easy.
While some days it feels like you just can't seem to plan where your day will take you; knowing how you'll get there can make the journey as enjoyable as your final destination.

Latest posts by delsuites
(see all)