Toronto offers an eclectic array of food and drink from around the world and many great cafes, restaurants, pubs and microbreweries are within steps of your front door of your downtown toronto apartments.
Whatever your taste buds are craving, while staying in our short term rentals Toronto, we are confident that you will find something to soothe your soul or awaken your senses.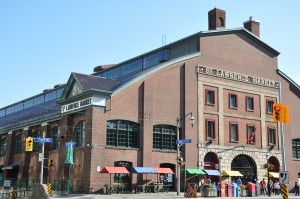 Perhaps, begin your Saturday morning at St Lawrence Market, located at Lower Jarvis and Front Street for farm fresh produce, artisanal cheeses and meats and fresh baked breads.  Remember, the early bird gets the worm! St Lawrence Market opens at 5 am!
Head to Kensington Market for not to be missed grilled cheese sandwiches, Vegan and Latin cuisine as well as some fantastic shopping. You won't be far from China Town where you can sample some authentic dim sum and Peking Duck.  More shopping too!
For those looking to wet their whistle, Toronto has some of the best microbreweries.  From Steam Whistle to Mill Street to Denison's and many more, you'll be spoiled for choice.
End your day in Greek Town, Little India or Little Italy, listening to the sounds of old world music while dining on mouth watering dishes.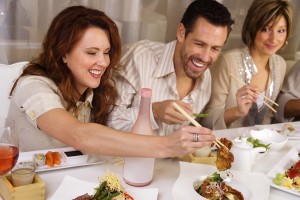 Depending on the time of year, the city also offers many different events that feature food and drink.  Many of Toronto's top restaurants open their doors and offer prix fixe menus that include appetizers, entrees and dessert from $15-$45.
Head to www.toronto.com for information on this and many other events.
From St. Lawrence Market and the Distillery District to China Town and Little Italy to Greek Town on the Danforth, the city will see to it that you won't go hungry.
Bon Appetit!

Latest posts by delsuites
(see all)