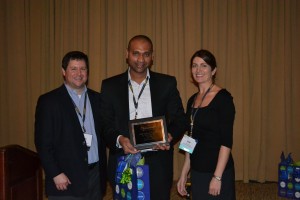 DelSuites downtown toronto apartments is pleased to be chosen as 2012's Oakwood Supplier of the Year for Worldwide Service. With a 93 percent rating score, DelSuites continues to achieve a superior level of customer satisfaction within this dynamic sector.
Based on feedback gathered from Oakwood clients, the company ranks suppliers based on metrics including cleanliness of property suites, helpfulness and friendliness of staff and overall condition of the property including fitness facilities, pools and other amenities.
Presented by Oakwood Worldwide's Canadian Supply Chain Manager, Elle Crane and Vice President, Supply Chain Management, Rob Martini on Tuesday February 6, 2013, this award was proudly accepted by DelSuites General Manager Dan Henderson at the annual CHPA event. "Winning the 2012 Oakwood Supplier of the Year for Worldwide is a wonderful acknowledgement of the staff's hard work, passion and truly exceptional spirit, we feel honoured to be a part of the Oakwood 2012 Awards and since this award is based on the direct feedback of our guests, I see it as a truly special recognition."
Along with Henderson, DelSuites staff including Anne Bennett was in attendance to celebrate Torontos' corporate housing company's remarkable achievement.
About Oakwood Worldwide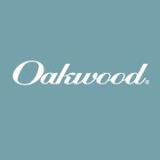 In 1960, Oakwood Worldwide was a pioneer in the corporate housing industry. With more than 25,000 properties around the world, the company continues to offer a full portfolio of corporate housing solutions. From relocation to executive housing, Oakwood Worldwide goes beyond accommodations providing value-added services that respond to the needs of businesses and individuals. For more information about Oakwood Worldwide please visit www.oakwood.com.

Latest posts by delsuites
(see all)