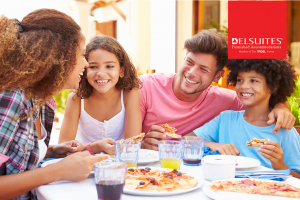 With Spring just around the corner, getting out on the town made us think of our favourite restaurants in Toronto. It's a mix of those classics you might find on a list like Winterlicious mixed with newer restaurants and cafes. If you're looking to get out of your furnished apartment in Toronto or try something new at one of Toronto's many diverse and delicious restaurants, look no further to our comprehensive top 10 restaurants in Toronto. Our list is in no particular order.
1. Bar Isabel. It's no surprise that this Spanish-inspired restaurant with a Black Hoof twist (owner Grant Van Gameren used to co-own the Black Hoof) is on many top ten lists. We love the chorizo, grilled octopus, and basque cake with sherry cream. Be on the lookout for Van Gameren's anticipated opening, Bar Raval, this year. Reservations are recommended.
2. Canoe. Canoe remains one of the best restaurants in Canada and a homage to haute Canadian cuisine. It is the perennial place for a special occasion with views of the Toronto Islands and CN Tower to match from the 54th floor of the TD Tower. You'll be lucky to sit at the chef's table and interact with Chef John Horne. It is a treat! It is also one of our picks to drink with your fellow corporate executives.
3. Big Crow. Big Crow is the city's answer to a backyard BBQ, complete with an Algonquin and Canadiana theme year-round (in winter they bring out the blankets and heaters). Chow down with your friends over ribs smothered in pesto sauce, steel-trout poke nachos, and s'more ice cream sandwiches in the summer.
4. Fat Pasha. Another extension of Anthony Rose's empire (including Big Crow, above), Fat Pasha is your excuse to eat through the Middle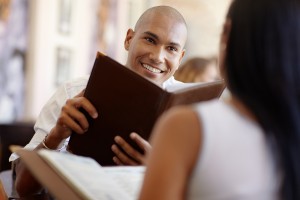 Eastern trend. We love the dips (especially labneh and hummus) and the nutella babka cake. A must if you're looking to venture out of your usual tastes.
5. The Black Hoof. Since 2008, The Black Hoof has set Toronto on the charcuterie trend and remains the best place for the boards. It has since expanded its menu so you can more adventurous parts of an animal (whether it's offal or horse) and never fails to impress the tastebuds. We love the staples of charcuterie, bone marrow, and cheese but give the horse tartare a try. Try its intimate cocktail bar across the street, aptly named Cocktail Bar, pre or post meal.
6. Electric Mud BBQ. Owned by Black Hoof alum, Colin Tooke and Ian McGrenaghan, Electric Mud BBQ is their second outpost of the Electric empire (Grand Electric around the corner on Queen West slinging out tacos). Chow down on good ol' BBQ, bourbon alongside a great soundtrack at picnic tables with your friends. The ribs are classic but we return for the chicken, crack rolls, and $2.50 pints of Great Lakes Beer on Monday nights. They also now deliver. We love a good deal!
7. Origin. Tapas has become one of Toronto's biggest culinary trends and Origin executes it in an original fashion. The restaurant is so popular it has expanded from its original location at King and Church to Origin North at Bayview and Sheppard (a sophisticated option near our furnished apartments in North York). We love the deviled eggs, tostones and guacamole, hand rolls, miso glazed cod, and dulce de leche. Look for chef Claudio Aprile to expand his repertoire of fresh, global dishes to the Toronto Pe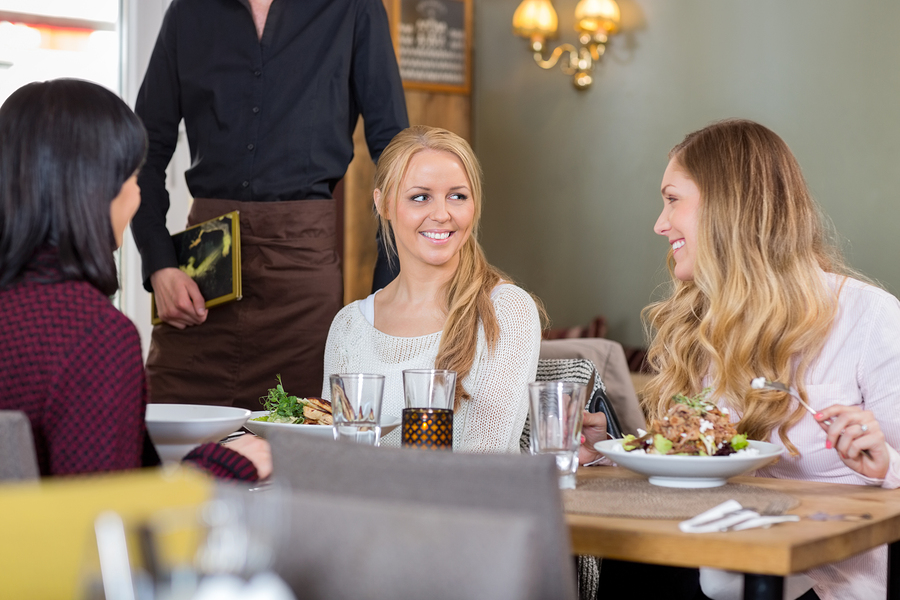 arson Airport soon.
8. Eastside Social. One of Leslieville's newest additions to the neighbourhood, Eastside Social is casual enough to sit and chat with someone at the bar over a dark n stormy yet sophisticated enough for a date. Share their inventive fish charcuterie platter. Their oyster special is every Tuesday and Wednesday.
9. Campagnolo. Our pick for Italian cuisine, chef Craig Harding, continues to deliver the classics that make us feel like it's okay we can't hop on a plane at a moment's notice to Italy. You'll salivate over his burrata with roasted grapes, spaghetti all'matricana, rabbit saltimbocca, and his famous budino.
10. Mildred's Temple Kitchen. For the brunch lovers, Mildred's Temple is large enough to accommodate your group but popular enough for you to be waiting in line even 15 minutes after opening. It's worth the trek to Liberty Village. If it's one thing to order it's those fluffy, blueberry pancakes.
It's difficult to add our all of our top 10 Restaurants in Toronto (honorary mentions go to Lady Marmalade for brunch, Porchetta & Co. for lunch, and Chantecler for dinner).
What are your favourite restaurants in Toronto? What are the restaurant openings in Toronto you're looking forward to?