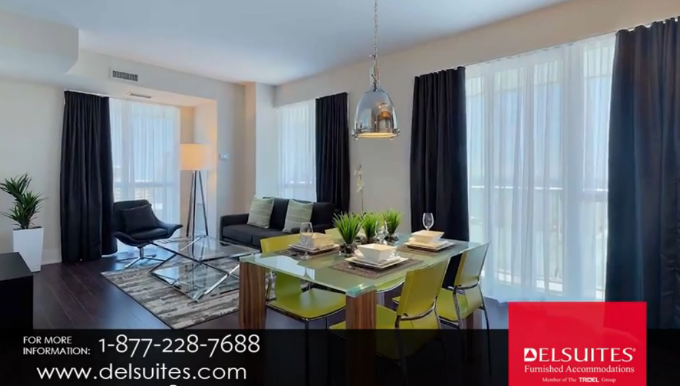 As a member of the Tridel Group of Companies, DelSuites is an award winning provider of premium, short term rentals of Furnished Apartments in Toronto. With the latest addition of 300 Front St Toronto location, these modern, clean line designed suites offer a perfect alternative to hotel stays.
Located in some of Toronto's most sought-after neighbourhoods, we are always striving to ensure customers receive quality service and accommodations.
Part of our goal is to ensure each customer is matched to a property that our latest video showcasing 300 Front St Toronto Furnished Condominiums.
In addition, Tridel's own Zenzo Wysocki did an amazing job hosting the video!
Watch the 300 Front St Toronto video here.
What are your thoughts about this video?

Latest posts by delsuites (see all)