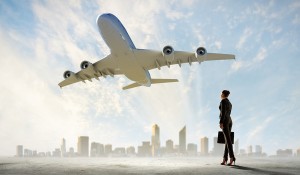 While booking your flight is easy enough, we all pay more than we'd like to. Whether you're traveling for business or taking your family on vacation, there are some quick and easy ways to save on airfare — and it doesn't involve cashing in your travel rewards miles. Here are four quick and easy ways to score the best deal on your next flight. Who knows, maybe you'll even save enough to extend your vacation by a day or two!
Shop Around – With travel and airline websites abound, it's important to compare flights among multiple sites. Although travel websites will often give you what looks to be a terrific price, make sure you read the fine print for restrictions on flight schedules including days of the week and time of day. If you're flying at 2:00 a.m. to a make a 9:00 a.m. business meeting, the money you save may not be worth it. When you're schedule permits, take advantage of the deals on flights that airlines may offer that make booking flights well in advance worthwhile. That means, when you know you'll be traveling to a destination within a certain time frame when discounted rates apply, then book two flights at once.
Check out Social Media – Travel companies including Trip Advisor, Travelocity, Travel Alerts and nearly every airline regularly post links to discounts and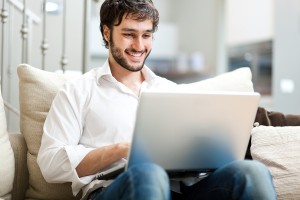 other special promotions through Facebook, Twitter and other social media channels. Get in the habit of following tweets and wall posts regularly to find out when and how to get the best deals on flights. Some airlines will even provide promotional discounts for retweets on Twitter or posting to their Facebook wall.
Sign Up For Alerts – Although no one wants a regular influx of email alerts going straight to their inbox, it can be worthwhile to filter travel and airline email alerts to a destination mailbox. This gives you the benefit of seeing the best deals on flights without having your inbox spammed. You can also be selective to which email alerts you sign up for, opting for the websites you don't check as regularly rather than those you do which is another smart way to shop around for deals. 
Know When to Buy – You may often hear that 'timing is everything', and booking your flight is no different. It's not uncommon for websites to offer discounted rates on mid-week flights. In a similar way, travelers can also score deals when booking their flights mid-week – usually, Tuesday mid-afternoon is an optimal time to strike a killer deal.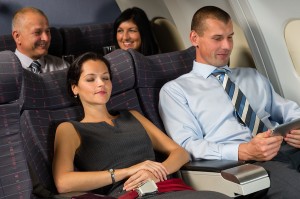 With these tips in mind, we're confident you can become a pro at snagging deals across the country! Looking for more cost saving tips? Read 'Tips for Traveling on a Budget' to learn more how to about having an amazing trip, without breaking the bank.
 As always, DelSuites is proud to offer short term rentals Toronto and downtown toronto apartments in Toronto. Keep us in mind should you ever come out our way!

Latest posts by delsuites (see all)