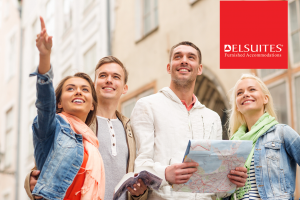 In the past five years, travel has made significant changes. We're going farther to more adventurous and closed-off destinations; we depend on technology for our travel decisions; we're focused on making healthier decisions to extend into those when we travel (and airports are taking notice); and we want more for less – when we fly and where we stay. Here are the some new trends in travel that you may see pop-up as the industry continues to change, evolve and make the process easier and more convenient for you, hopefully while keeping the price affordable.
1. Closed-off Countries are Opening Up One of the biggest news items of 2014 was that Cuba and the United States were restoring their relations with each other since the Cold war era. This means that travel restrictions could soon be loosened for Americans on a country that is one of the most popular travel destinations for Canadians. There is no prediction on how this will affect Canadian travel patterns to Cuba but here's hoping it will be positive (if anything, hopefully, the food options will improve once the embargo is lifted).
Similarly, travelers are flocking to Myanmar since government reforms and the election of Aung San Suu Kyi (an activist of democracy and a Nobel Peace Prize recipient). An untrodden country is now open up to capitalism, so it will be interesting how Myanmar will evolve from these changes. Other countries that were feared by travelers from either politics, religion, or disaster like Iran and Haiti are getting a boost from tour operators like G Adventures as safer and textured places to travel.
2. Airports are getting healthier. Being healthy on the road has been an increasing trend over the past 5 years. Just look to SFO where you can take a yoga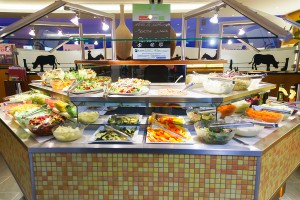 class; and the introduction of a Goodlife fitness location at the Toronto Pearson International Airport (Pearson). At Pearson, healthier and more varied eating options are now available to improve your experience via some of the best chefs and restaurants in the city.
Roger Mooking just opened Twist, which features a comprehensive breakfast menu, a step up from that sausage on an english muffin you were getting from Starbucks for the same price. Freshii is a great grab & go option, which will help you hit the mark for your 5-a-day. For heartier meals -or at the very least, fresh meals try Corso for its pizza (from famed Libretto chef, Rocco Agostino) and Boccone Trattoria Veloce for great Italian food (from Mistura's Massimo Capra). Also look out for new restaurants coming soon from Chefs Lynn Crawford (Ruby Watch Co.), Susur Lee (Lee, Luckee), and Claudio Aprile (Origin), where you will likely see hearty and healthy fare, global flavours and twists on airport food.
That said, if you want to chow down on a smoked meat sandwich from one of Toronto's most popular restaurants, there is now a Caplanksy's in both Terminals 1 and 3. Rejoice!
3. Premium Economy and Better Boarding Practices.
Getting those perks of business class – like more leg room, better meals, privacy dividers, and lounge access – for a price less than business class but slightly higher than economy class, is something travelers are willing to pay for, as reported by Travel + Leisure and Conde Nast Traveler. This is especially true for airlines that offer longer haul flights like Singapore Airlines, Lufthansa, Finnair, Japan Airlines, and New Zealand Air (search for their Skycouch). Just make sure to read the terms and conditions for refund policies (which are much more lenient in business and first class).
Boeing has recognized the increased need for better bins for carry-on luggage and has created Space Bins for its 737s. They feature more room for carry-ons (up to 174 bags, almost a 50% increase from its current capacity) and are now lower so it's easier to hoist your bag up into the bin. Hopefully, it will be this trend and not "Carryon Shame" that people will discuss this year (which has its own twitter account).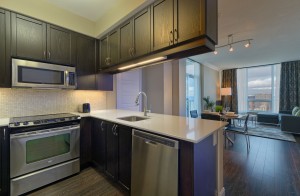 4. The Accommodations Rental. Alternatives to hotels are getting more popular as travelers want to be situated in local areas but have the amenities and decor of a hotel room. With short term rentals Toronto, you're in luck! Not only are our furnished apartments and suites situated across the GTA in central locations to get the best of a local experience but they are also have modern interiors and extras like stocked kitchens (plates, cutlery, cleaning supplies) and laundry facilities. Many of our properties also have state-of-the-art fitness facilities and some will have a pool (like our rooftop pool at 300 Front Street East across from the CBC. A full review is here). If you are in Toronto, it's the ideal solution for a short-term or a long-term stay.
5. Giving back and back to nature.
According to the Deloitte Hospitality 2015 report (source: Responsible Travel) 95% of business travelers surveyed believe the hotel industry should be undertaking 'green' initiatives.
Awareness of sustainability is also influencing trip decisions to destinations where you can volunteer like Haiti or New Orleans. Travelers now want to unplug to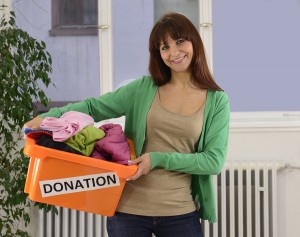 destinations where they can't acess their wifi. National and State parks are a big trend in North America. Instead of big cities (where half of the world's population lives), think of that road trip to the Redwoods National Forest in California, Oregon's coast, hiking Machu Pichu, or walking along the Trans Canada trail in our home and native land. Closer to home, we have one of the most majestic parks, Algonquin Park.
Companies like Pack for a Purpose encourages guests to bring essential items to local communities who have development goals in their partnership with hotels. As a business traveler, this is a simple and small thing you can do to help developing cities and nations.
What are the biggest new trends in travel you think will happen for 2015?

Latest posts by delsuites (see all)