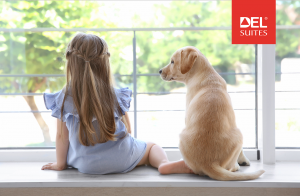 DelSuites welcomes pet friendly travel accommodations; any domestic cats and dogs that are 25 lbs or less.
DelSuites is known for providing top notch accommodation with five star Tridel amenities, located in some of the most desirable neighborhoods in Toronto. The suites, equipped with full kitchens, laundry facilities and parking, are ideal for vacations, family travel, business travel, home renovations, insurance claims, relocation or medical stays.
Whether you are moving house and need to take your pet with you, or you simply want to bring Fluffy or Fido along on your vacation, you can book with DelSuites knowing that they will be welcome. When you arrive at your suite, you'll receive a custom DelSuites food and water dish that you are free to use during your stay.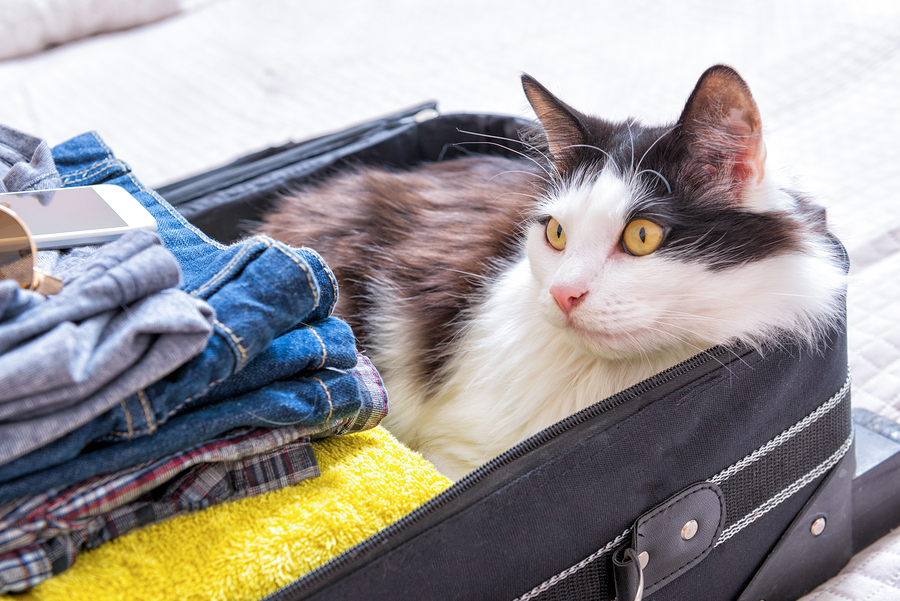 Pet Friendly Travel Accommodations
We only ask that your furry travel companion follows a few simple guidelines, such as:
Pets should be leashed at all time, or carried through common areas.
Pets are not permitted within the building's recreation areas.
If your pet is left alone on cleaning day, please contain them within a crate for the safety of the pet and housekeeping personnel.
A $300 non-refundable Pet Cleaning Fee will be charged.
Service or Assistance animals can stay at no additional charge.
Please note that the guidelines may vary slightly depending on the location where you plan to stay, so please check the building page for specific pet allowances. Be sure to specify in your booking that you will be bringing your pet along with you.
The Benefits of Traveling With Your Pet
Here are some of the reasons y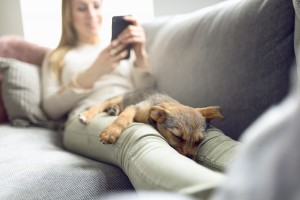 ou might want to consider bringing your furry companion along with you on your next trip.
There have been multiple studies that prove pets are good for your health. They can reduce stress levels, lower your blood pressure and boost your mood. Travel can be stressful, so bringing along your animal friend will help keep you calm and happy.
There's no need to worry about finding a pet sitter or leaving them behind at a kennel.
Your pet won't have to experience the loneliness and anxiety of missing you when you are gone.
You'll be more motivated to get out and be active when traveling, as your furry friend will need walks.
Having your pet with you can help you feel safer and more comfortable when you are in an unfamiliar setting.
After a full day of exploring in Toronto, you and your furry friend can come home to a relaxing sanctuary right in the heart of the city. To find out more about our pet friendly travel accommodation and the guidelines for bringing your pet with you, please feel free to contact us at any time.