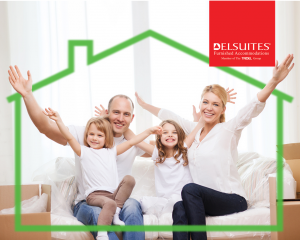 Whether it is due to damage, flooding, fire, vandalism or some other type of disaster, insurance companies often need to find emergency insurance housing solutions Toronto for individuals and families who are displaced from their homes. DelSuites offers high quality temporary housing solutions that help to make this process easy and seamless.
Our emergency insurance housing solutions Toronto provide families who are displaced with a place to live, as well as comfort and peace of mind when they need it most. Also, thanks to the Satisfaction Guarantee, if a guest is not completely satisfied with their stay on the first night, we will offer an alternative option or refund the stay.
Making Things Easier for the Insured
Being displaced from the family home and having to make an insurance claim can be a stressful time. DelSuites strives to provide comfort and service to help out during this time in any way that we can. Our furnished rentals in Toronto are spacious and offer separate bedrooms, dining rooms and living spaces as well as a fully equipped kitchen. Our turn-key home is complete with all linens, furnishings and utilities. The suites are equipped with wireless internet and cable services. Guests will also be able to can keep in touch with family and friends and utilize free local o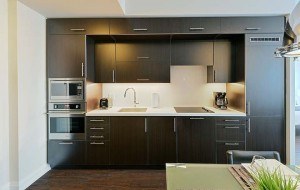 r long distance calling to any number within North America, excluding Alaska, Hawaii, Yukon, Puerto Rico, Nunavut, the Bruce Peninsula and Northwest Territories.
Also, we will be able to find a location that is as close to the guest's own neighbourhood as possible – which will provide them with a sense of familiarity. We have apartments in different locations throughout Greater Toronto, including Mississauga, Etobicoke, Scarborough, Markham, Downtown Toronto and much more.
We pride ourselves on our high levels of customer service and we will take the time to go above and beyond to make sure that our guests are happy and satisfied. We will meet with the insured party personally to help them settle into the apartment.
Working with Insurers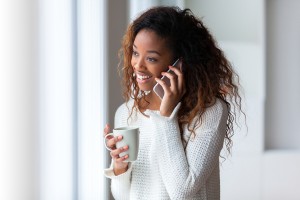 We work together with insurers in order to provide this temporary housing for your insured. Our rates are inclusive of everything – even parking expenses, laundry and telephone. Insurers can book for a minimum of 30 nights, with the option to extend longer if necessary. We also offer pre-approved credit for all major insurance companies and we do not charge hotel tax.
Insurance Housing Solutions Toronto
Whenever someone needs a temporary home due to an insurance claim, it is already a difficult time for them. We aim to ease some of the stress and make things easier by providing convenient, comfortable and accessible accommodation. Our suites offer everything anyone would need to live in comfort, including laundry facilities, a fully equipped kitchen, high speed internet, living and dining areas and so much more.
Our team is trained to work on the behalf of insurance companies, relocating policyholders into beautiful furnished accommodations while their homes are repaired and keeping the insurance company up to date on every step of the process.
Latest posts by delsuitesadmin (see all)