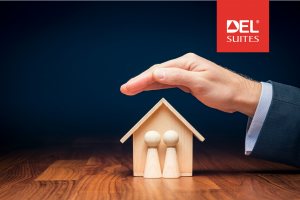 2019 will get off to a great start on January 23rd, when DelSuites will attend and exhibit at one of the most important events of the year for the Ontario insurance industry. We are looking forward to this fantastic opportunity to network and learn! If you will be representing your business at the OIAA Claims Conference, we hope to see you there.
About the OIAA Claims Conference
The annual OIAA Conference will take place on Wednesday January 23, 2019 at the Metro Toronto Convention Centre. Organized by the Ontario Insurance Adjusters Association, this event brings together professionals from many different companies in the insurance industry.
This events aim is to create an environment for round-table discussion on important issues, as well as inviting top quality speakers to present on ideas of common interest.
The conference covers important topics and includes top quality education and networking. It attracts insurance claims professionals from across Ontario and elsewhere in Canada.
What is the OIAA?
The OIAA is an important establishment within the insurance industry in Canada. It was founded back in 1920 and its aim is to promote and maintain a high standard of ethics within the business of insurance claims. It is a non-profit association and it works to secure and promote the interests of insurance businesses, as well as dealing with problems affecting the business of insurance claims and adjusting.
Our Dedication to the Insurance Industry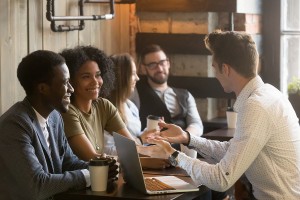 We have been attending this conference for over a decade now and we always look forward to connecting with businesses and clients in the insurance industry. DelSuites has been working with insurance providers for years, offering fully furnished insurance housing solutions in 20 desirable locations throughout the Greater Toronto Area.
These stylish suites in Scarborough, Markham, North York, Etobicoke, Mississauga, Midtown and Downtown offer an ideal option for relocating policyholders while their home is being restored. For a monthly set rate, we include laundry, parking, telephone and Wi-Fi. This provides policyholders with all the comforts of home.
When we partner with insurance providers, our team offers top notch customer service and keeps the policyholder and the insurance company informed with every step of the process. Having a single point of contact is an advantage for the adjuster. We meet with the insured to help them settle into the apartment, ensuring they have a smooth, positive experience. Our suites offer the privacy and comfort of separate bedrooms, a living room and a dining room.
See You at the OIAA Claims Conference!
If you'll be at the OIAA Conference, be sure to come visit our booth and say hello. We will be at Booth #1004 and we would love it if you took a moment to introduce yourself.
We always enjoy the chance to make connections with other professionals and business owners and we are happy to answer any questions about who we are and what we do.