If you are travelling and away over the holidays, decorating condos will help to create some holiday cheer.
Whether you are visiting friends, exploring Toronto as a tourist, travelling on business or staying in the condo while your home is being renovated, these stylish furnished condo suites in Toronto are a lovely place to spend the holidays. Here are some tips that will make your furnished condo feel more festive.
Decorating Condos – Embrace Twinkle Lights
Strands of twinkle lights are not just for outdoors – you can use them inside to create a magical atmosphere. Try hangi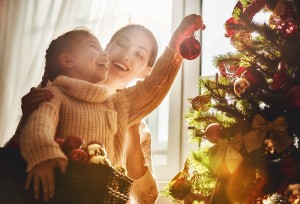 ng them from the ceiling or putting them around the doorway as a way of setting the mood as soon as you walk in. They don't take up a lot of room, so they are ideal for a place where space is at a premium.
Mini Pinecone Christmas Trees
Start with some pinecones, then paint them green and add some glitter. Place a star on the top and put them in a small flower pot. You can place these lovely mini trees on any flat surface and spread Christmas cheer all throughout your condo.
Window Ornaments
Rather than hanging lights or a wreath in your window, try using garlands with sparkling or shiny baubles on the end of them. It will make your window feel like a Christmas tree and when the winter sunshine comes through it will make them sparkle and shine. You could even add prisms to refract the light and scatter rainbows around the interior of your apartment.
Elegant Candles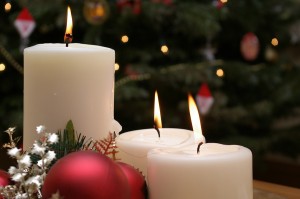 Place white pillar candles on a silver serving tray and display them on the table. They are simple and elegant and will set the Christmas mood. You can even use scented candles that will create the right atmosphere for Christmas – such as cinnamon, nutmeg or frankincense. When your condo starts to smell like Christmas, it will really get you in the mood for the holiday season.
Use Mini Wreaths
Try using some small wreaths and decorate all around your condo to add more festive feeling. For example, you can use satin ribbon to hang a mini wreath from shelves or drawer pulls, or hang one in the window or over a mirror.
In addition, while your out with family and friends, why not check out some of these fun filled holiday activities to do in Toronto?
Decorating condos for the holidays will make it feel more special and welcoming and will really get you in the holiday spirit. How do you like to decorate for the holidays? Share your ideas and your holiday crafts with us in the comments below.
Latest posts by delsuitesadmin
(see all)