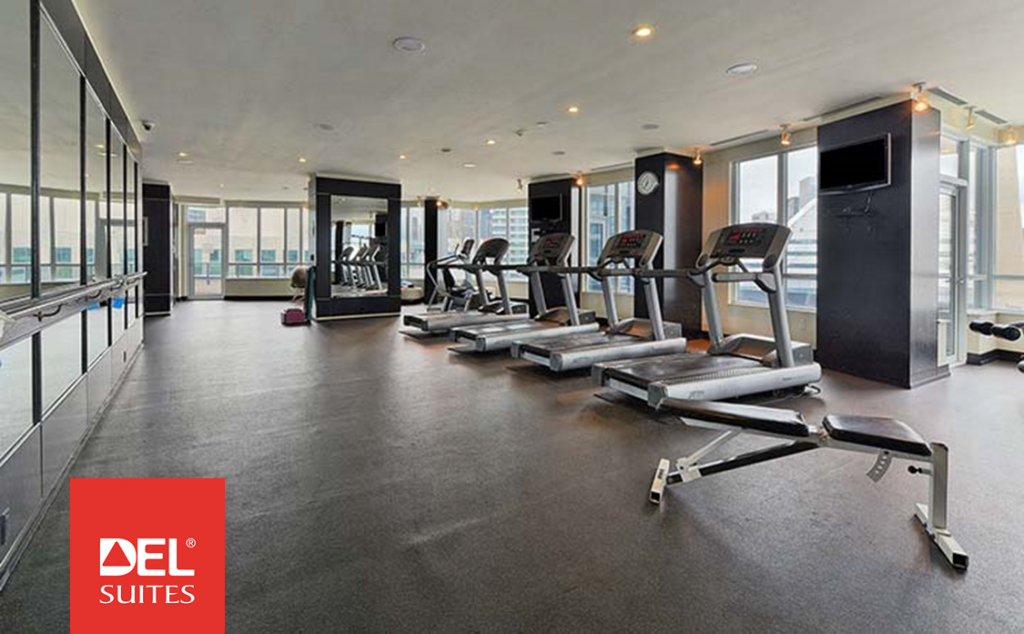 Staying in a furnished apartment offers a lot of advantages over a hotel stay, including providing more space to relax, a kitchen for self catering and laundry facilities. However, the features within the apartment aren't the only advantages. There are also great building amenities that make your stay so much more enjoyable.
Let's take a look at some of the benefits that building amenities provide:
Building Amenities – Fitness Centre
Regular exercise has a number of health benefits, including improved sleep, increased alertness, improved immune system function, improved mood. Plus, staying active also helps you to manage your weight and decreases your risk of a wide range of diseases.
Having a fitness centre right on the premises of your furnished apartment offers you the benefit of being able to get your workout in without having to go far. Even if the weather is dire outside, you can still burn calories with state of the art equipment and develop your physique with the weights.
24 Hour Security
Staying in a furnished apartment with 24 hour security means that you'll be able to rest easy, knowing that the only people who enter the property are the ones who are supposed to be there.  The trained, professional security staff at every building are good at their job and will make you feel safe and right at home.
Party Rooms
What if you want to host an event during your stay, but you don't have enough space for everyone in your apartment? Or, you would rather cater in a setting away from your accommodation, leaving you the option for a quiet place of respite during the festivities?
These rooms provide a great environment for birthday parties, family reunions and any other get-to-together that you may want to arrange while you are in Toronto.
Some buildings even offer theatre r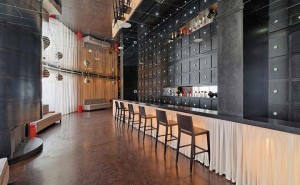 ooms, which can be booked for your own private movie screenings.
Secured Parking
Another beneficial amenity furnished apartments in Toronto offers is secured parking. Rather than leaving your car exposed to the elements, it will be kept safe and sound in the underground, secured parking garage. You won't have to worry about your car or risk it being damaged.
This is a huge advantage in the chilly Toronto winters, as it will prevent the Canadian cold from taking its toll on your vehicle and also allow you to go straight from your furnished apartment to your car without having to brave the snow.
Great Building Amenities Make for a Pleasant Stay
These are just a few examples of the benefits offered by the building amenities available in Toronto. It's not just about what's in the apartment, it's also about what the building has to offer and how it will make your stay more comfortable. To find out more about our building amenities, please contact us today!
Latest posts by delsuitesadmin
(see all)