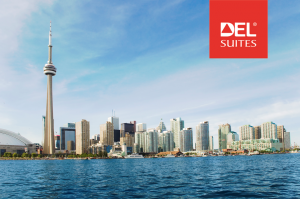 No matter what type of tunes you love, you'll find great live gigs every night of the week and cool and quirky record stores you can lose yourself for hours browsing in. Here are a few of the spots Toronto Music Lovers adore:
This Mississauga record shop has been in business for over 20 years and it's impressive selection makes it worth the 15 minute drive out of downtown Toronto. Ric's has over 20,000 titles in blues, jazz, rock, country, pop, R&B and much more. You'll also find all of the gear and accessories you need to keep your records running great such as brushes, vinyl cleaning fluid, cartridges, etc. The staff at Ric's are serious about records – before they sell any LPs they play them to test for sound quality and meticulously clean them.
This joint on Queen Street West is the ideal place for Toronto Music Lovers to catch some live and local music. It has been one of the "it" spots on the scene since it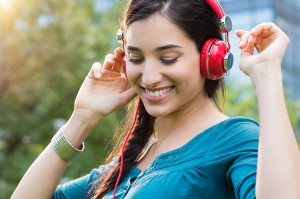 opened in 1991 and the music showcased there is a mix of retro 80s, cutting edge rock, metal, glam, punk and Britpop. Countless bands who have performed here over the years have gone on to achieve international success, such as Monster Truck and Alexisonfire. You can check out the Open Mic on Mondays, where you just might see up and coming artists trying out some of their new stuff.
If you love to stamp your feet to country music, you'll have a blast at the Rock n' Horse Saloon. Located in the Entertainment District, it is known for welcoming hospitality, down home country cookin, line dancing lessons, an ornery mechanical bull and parties where you can kick up your heels all night long.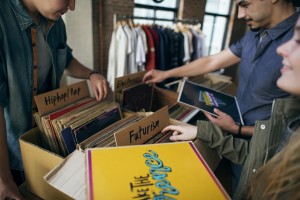 This Queen Street West record shop features one of the best selections for new hot tunes in the city. There is a focus on indie rock and pop, but you will find a little bit of everything. It is also a great place to buy tickets to cool indie shows around the city. The staff are friendly and music savvy, so if you ask them they can probably recommend something you will love.
One of the best things about seeing a performance at the legendary 1,400 seat Danforth Music Hall is that the floor has a slight incline. That means that there isn't a bad seat in the house and everyone gets a great view of the band. This beautiful music hall is one of the oldest live music venues in Toronto and it is a classic place to see a show.
What are your favourite music spots in Toronto? Let us know in the comments!
Latest posts by delsuitesadmin
(see all)