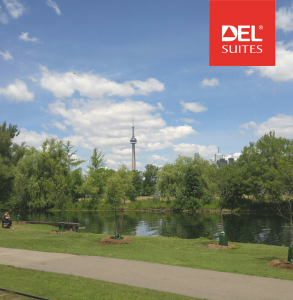 Spring in Toronto is a welcome ray of sunshine after a long, cold and snowy Canadian winter. When those days start to get longer and the temperature starts to rise, everyone puts away their winter coats and breathes a sigh of relief. It just feels so good to be able to walk around without trudging through ice and snow (except for yesterday).
How should you spend spring in Toronto? Here are some ideas for ushering in the season which are close to your furnished apartments in downtown toronto apartments!
Spring in Toronto with Cherry Blossoms in High Park
In late April to early May, High Park will come alive in a flurry of pale pink blossoms. It is truly a gorgeous sight to see and you'll probably get some gorgeous photos. The trees are located all around Hillside Gardens, as well as surrounding the duck pond. You can check back with the High Park website for updates on when the flowers are blooming. Even better – pack a picnic with you so that you can relax in High Park and enjoy the view while feasting.
Take a Coffee Break at a Cafe With a Patio
Chill out in a sunlight-flooded cafe patio while fueling up on caffeine. There are many great spots that will awaken in springtime, such as Fika Cafe – a green oasis that even has a hammock! Or, try Jimmy's Coffee in Kensington Market, right in the heart of one of the coolest areas of the city. Or, pull up a seat at one of the long communal tables at Full Stop, an independent coffee shop in The Junction.
Oogle Adorable Baby Animals
Spring in Toronto is the season when adorable baby animals are born, so if you can handle the cuteness then consider visiting the Toronto Zoo. It was recently reported that they are experiencing a "baby animal boom" which has lead to a spike in attendance (I'm not surprised.) What could be better than ooing and ahhing at ridiculously cute creatures? If you need more of a baby animal fix you could also check out some of Toronto's farms and petting zo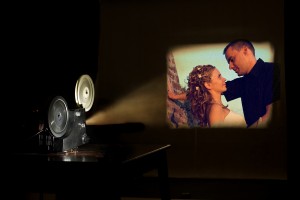 os, including Round the Bend Farm, High Park Zoo, Riverdale Farm, Far Enough Farm and Springridge Farm.
Watch Some Thought-Provoking Documentaries
Melt any icicles that may have gathered on your mind throughout the winter by checking out some of Toronto's great spring documentary film festivals. There is the Hot Docs Film Festival which runs from April 27th to May 7th. You'll be able to check out an outstanding selection of hundreds of films from around the world. You are sure to find some interesting food for thought that will give you something to talk about with your friends.
Why not also check out some of the new restaurants in Toronto too?  What are your favourite things to do when spring starts to bloom in Toronto? Let us know about them in the comments below.