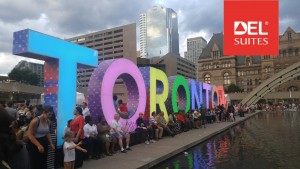 Once you have been to Toronto a few times and you have covered the most popular tourist attractions – The ROM, the CN Tower, the Hockey Hall of Fame, Casa Loma – you might be curious about what else there is to explore. When you go beyond the main sights you can discover a strange and quirky side to Toronto, with plenty of unusual and intriguing spots to visit and things to do. Here are a few Toronto strange activities hiding beneath the surface when you explore a little deeper.
Toronto Strange Activities – The Rage Room
If you are feeling stressed out, the Rage Room in North York offers you the opportunity to take out all of your aggression on inanimate objects with your choice of weapon. You'll be suited up in protective gear including a face shield and gloves, given a crowbar or baseball bat and you can go to town on plates, glasses and beer bottles – without having to worry about the cleanup.
You can even bring a box of your own stuff to smash. They even have Bluetooth speakers so that you can express your rage to the angry playlist of your choice. Talk about a unique technique for stress relief!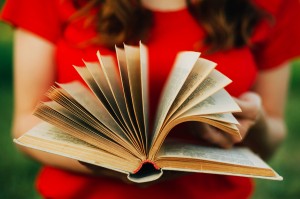 The Monkey's Paw is a cool and quirky bookstore and it is home to the Biblio-Mat, the first device of it's kind. It is a vending machine that dispenses a random vintage book for $2. A creative alternative to the discount sidewalk bin, the book dispensing machine is a fun novelty. It whirrs and vibrates dramatically before delivering the book and you never know what subject matter or size of book you will receive
If you love to craft sweaters and scarfs, drop in for a knit session at the Knit Cafe, Toronto's coffee shop for those who love knitting. The cafe offers classes and get-togethers and also serves sweet treats and espresso throughout the day. They also offer a great selection of yarn, so you can stock up for your next project.
If you don't have the nerve to actually jump from an airplane but you do want to experience the sensation of freefall, check out iFLY Toronto indoor skydiving. They have a 45 foot tube that has a powerful torrent of air running up through it, strong enough to keep your body aloft. It feels like you are falling through the sky, but it's a lot less terrifying than jumping out of a plane. It is even possible to organize an indoor skydiving party – so why not think about it as a venue for your next birthday?
What are some Toronto strange activities you've discovered? Share your travel tips and discoveries with us in the comments! In addition, be sure to check out these family fun outdoor activities as we wrap up summer in Toronto!