When you are staying in a furnished condo in Toronto, your accommodations will be so comfortable that you might not want to go outside – but if you can pry yourself away from your cozy living space you will find so much to see and do right outside your door. Here are some of the best family fun outdoor activities in Toronto that you can enjoy.
1. Rollerblading on the Humber River Recreational Trail
Take the subway to Old Mill Station and you will discover this scenic winding trail. There are shops where you can rent rollerblades for the day if you don't have your own, such as Wheel Excitement. Follow it through to Thackeray Park at Steeles Avenue West and enjoy the lush and quiet atmosphere of the river valley.
2. Surf Kayaking at Woodbine Beach
Kayaks actually work better than surfboards when it comes to catching waves, as they offer a lower centre of gravity, higher speeds and better manoeuvrability. Try surf kayaking on the waves of Woodbine Beach,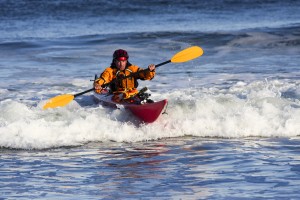 where you can carve through the swells. Flipping over is very likely, so before you try this make sure that you and your family have taken kayaking lessons and knowhow to roll the kayak upright or exit the boat underwater.
3. Swimming and Sandcastles at Centre Island Beach
Take the kids to Toronto Island, which is a quiet and peaceful oasis far from downtown that offers stunning views of the city skyline. This is a very family friendly beach that is close to the ferry docks and it is a wonderful place for your little ones to splash in the surf, build sandcastles and much more. There are changing rooms nearby, as well as concession stands where you can grab a bite to eat. You can also rent a canoe or a kayak from the Boat R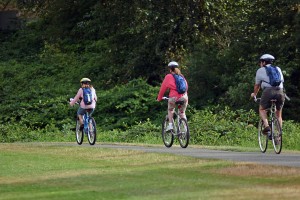 ental, but make sure that you get there early in the day as the boats will go quickly.
4. Biking on the Don River Trail
Rent bikes and go for a ride along the Don River Trail, a 20 km dirt trail that takes you from the waterfront in the south all the way to Sunnybrook Park and Taylor Creek Park. This beautiful trail is very kid friendly and it offers many quiet woodland areas as well as some neat wooden bridges to ride across. You and the kids will have a blast!
5. Exploring Bluffer's Park
Escape the city and find some wilderness to explore in beautiful Bluffer's Park. It is located just outside of Toronto in Scarborough and it is the perfect spot for cycling or cycling. Admire the gorgeous views of the bluffs that were formed 12,000 years ago by the Wisconsin Glacier.
These are just five of the family fun outdoor activities in Toronto that you can do with your family while you are staying in furnished condo rental.
Latest posts by delsuitesadmin
(see all)