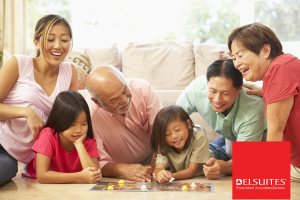 As one of Ontario's statutory holidays, Family Day is a time to connect with the ones you love. This year Family Day falls on the Monday after Valentines Day on February 16. Whether you're hanging out in your furnished suite in Etobicoke or want to go somewhere nearby, here are our ideas on some things to do on Family Day.
1. DJ Skate Night. Harbourfront's Natrel Rink is just steps from our 300 Front Street property and a great activity to spend with the whole family. On Valentines Day they are hosting the last of their weekend DJ Ska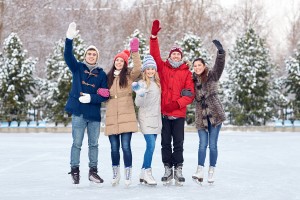 te nights and this event is a queer-friendly theme.
2. Get Away for the Weekend. There are tons of choices for great weekend getaways near Toronto in the winter (we wrote about that here!). If you want a soak not too far from Toronto, try the Nordik Spa at Gatineau Park, 10 minutes from downtown Ottawa. It is the largest spa in North America and features baths (hot, cold and temperate), 8 unique saunas, infinity pool, outdoor and indoor relaxation areas as well as a restaurant & lounge with terrace.
3. Play To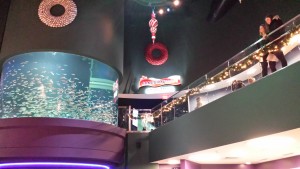 urist. Visit an iconic Toronto tourist attraction for the first time that you haven't been to or look at it from different eyes the second or third time around. Check out our top ten things to do in Toronto. Toronto in Ten Photos for exploration inspiration is here.  Or you may want to check out our ten fun family activities in Toronto. Another option is to check out some of the incredible exhibitions at one of our many art galleries downtown and in North York.
4. An in-night. Sometimes, staying in and relaxing can be one of the most enjoyable weekends. Get a board game, order-in, have a movie or TV marathon, plan your next vacation, or o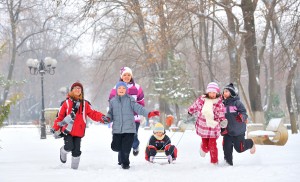 rder your groceries from Grocery Gateway to cook dinner for your loved ones. (It is one of the many services we offer.)
5. Specific Family Day Events. Toronto Tourism has a great round-up of events from iconic attractions and landmarks in the city. There are also a lot of things to do on Family Day in Etobicoke, Mississauga, Brampton, and Markham.
There are plenty of things to do on Family Day. Enjoy your Monday off with the people you love.

Latest posts by delsuites
(see all)