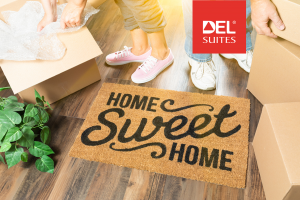 Summer relocation has a lot of advantages. If you have children, it's less disruptive than uprooting them in the middle of the school year. Plus, they have some time to make friends and get to know your new neighborhood before school begins in the fall. The weather will mean that you can get outside and explore your new area.
However, there are some challenges for summer relocation. Read on to see our simple tips.
Summer Relocation – Book in Advance
Relocation services are busy in the summertime, as this is the most popular time of year to move. The high demand might mean that it's hard to book a moving company and that the price will be higher. It's like trying to book a flight over Christmas or Thanksgiving!
However, you might save money if you book in advance. Also, try to move on a weekday or during the middle of the month, as these times are not as much in demand.
Get Up Early
On a hot summer day it's a good idea to book your moving company to arrive as early in the morning as possible, when the temperature is still quite cool. It will be much more comfortable than trying to carry boxes and load up the truck in the heat of the afternoon.
Stay Hydrated
Speaking of carrying boxes and other strenuous activity in the summer heat, make sure that you stay hydrated! Keep a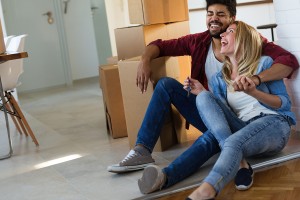 bottle of water with you throughout the day. You can also invite the moving crew in for a cold glass of lemonade to give them a break!
Consider How the Heat Will Affect Your Belongings
Keep in mind that there are some things that should not be put in a moving van during the summer months. For example, if you pack your candles they might melt. Or, your electronics can overheat and become damaged. Aerosols should not be boxed up in the heat for long periods of time.
When you are packing items, think about how they will be affected by the heat. You might want to bring valuable or heat sensitive items to your new home separately.
Have a Yard Sale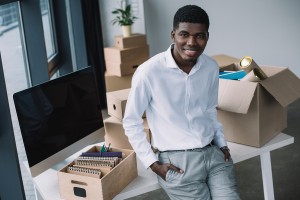 Summer is peak yard sale season, which is good news. Why? Because you can sell the items that you don't need anymore and reduce the amount of items you have to move, making the relocation process easier for everyone. If you can advertise your yard sale well, you'll be able to get rid of a lot of unnecessary items and make some money for the move as well.
These are just a few tips to keep in mind when moving during the summer months. It can be a stressful and complicated task, but it doesn't have to be. Relocation to Canada has taken second place among global destinations preferred for employees moving abroad for work – here's why.
Contact us to find out more about our furnished, serviced (and air-conditioned!) apartments – perfect for short term accommodation when relocating to Toronto.
Latest posts by delsuitesadmin
(see all)