As the cost of travelling continues to rise (especially in air-travel), it becomes more essential to pack light and smart, especially if you are on a business trip and on-the-go. Whether you are staying with us for a short-term stay in our furnished apartments in Toronto, we've come up with five benefits of why travelling light will help you.
1. Travelling Light Saves You Time and Money When you only have one carry-on, you don't have to pay the $25 + checked baggage fee nor do you have to wait at baggage claim for your carry-on (which reduces your time to transfer in destination). At check-in, you can also reduce your time in long lines by pre-checking your boarding pass and entering in your info at a kiosk rather than waiting to get your baggage tagged.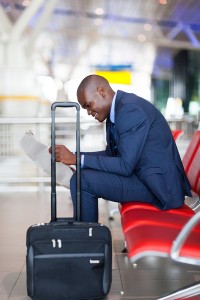 2. Lost Luggage Worries are Gone When you only have one bag or carry-on, you don't have to worry about it getting lost, delayed, damaged (or worse, stolen). According to the L.A. Times, The total number of bags that were lost, delayed or damaged by airlines around the world were 22 million in 2013 (a 17% reduction from 2012 but there is still a long way to go).
3. Easy Navigation Within Big Cities In a large metropolis like Toronto, you can easily get to the airport via public transport. If you have a bigger bag or more than one bag, however, it will be a more difficult to navigate on a crowded bus or subway. Travelling light enables you to walk through busy train stations, airports, and downtown streets with ease. In many train stations, you also have to take the stairs, which is a simpler task than with a heavy bag or more than one bag/suitcase. Luckily, we do have complimentary airport transportation services as part of our services if you chose to stay with us.
4. You Pack the Essentials Packi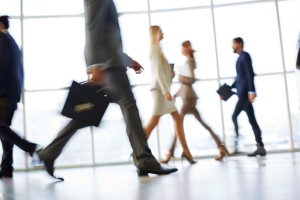 ng light forces you to decide which items are necessary for your trip in addition to simplifying your daily routine of figuring out what to wear each day. If you are traveling on business, choose neutrals to build a base. For instance a crisp white shirt which you can easily iron in your suite, a suit, and a black pair of shoes. You can tuck socks into your shoes to save room when packing and keep your toiletry kit to one simple bag either in the corner of your bag or in an easy to find-pocket of your luggage. (Remember: any liquids in your carry-on can be no more than 100 ml.) Packing smarter also enables you to find your things more quickly. A messenger back or lap-top bag is also efficient when you have to take it out during the customs and security check.
5. Flexibility If your flight or trip gets cancelled or delayed, you don't have to worry about where your luggage is located. You also don't have to worry about being able to navigate somewhere nearby because you packed light. For a business traveller, you can immediately take your belongings with you if you have to go straight to the office.
Packing light enables efficiency, cost-savings and flexibility. Do you pack light? What are your favourite benefits of packing light?
Latest posts by delsuitesadmin (see all)