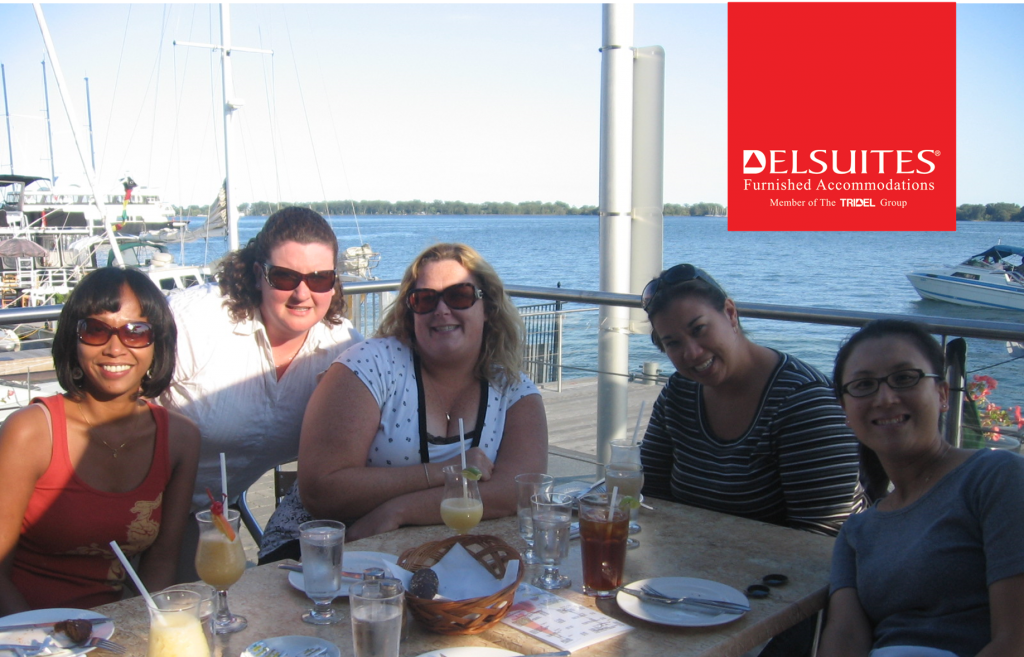 Hanging out on your balcony in your DelSuites furnished apartment rental in Toronto can be novel for only so long. Though it's one of our favourite amenities, sometimes you want a change of scenery. As the summer heats up, here are our favourite patios in Toronto to grab a drink and people watch.
1. Amsterdam Brewhouse
Steps away from our downtown toronto apartments like 300 Front Street, The Icon, and The Element, Amsterdam Brewery's patio is situated on the Harbourfront, lakeside, with a nice view of the Toronto Islands. Also named as one of our favourite craft breweries in Toronto, all you need to relax is a pint in hand in a muskoka chair to feel like you're transported north of the city. Don't forget you can buy some of their cans to bring home. Their bottleshop is open until 11pm!
2. El Catrin
The vibrant patio, located in the Distillery District, and its Mexican details –cut outs, tiles and firepits –makes this one of the most popular outdoor spots to have brunch or lunch in the summer months. The food is just as great as the location. Try sharing some tacos or ceviche. For dinner, you could try a 7 course tasting menu with your friends. The best part? Your fellow patio-patrons surrounding you are best for people watching. Reservations are strongly encouraged.
3. Terroni (Rosedale)
This rooftop patio of the popular Italian trattoria is a more low key destination and in short distance of our mid-town properties, 173 Duplex and the Republic. Chow down on hearty pasta and many delectable pizzas under minimalist decor and a great view of the downtown landscape.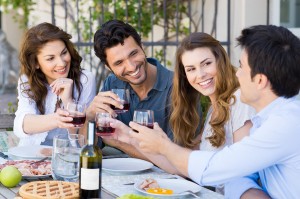 4. Speakeasy 21
This Financial District favourite –at Scotiaplaza–has a brand new 3-tier patio for after work libation. You can watch all of the drama of rush hour unfold from your perch right in the centre of things. Knock it back with a watermelon mojito or bites to share with coworkers or friends.
What are your favourite patios in Toronto?
Latest posts by delsuitesadmin (see all)