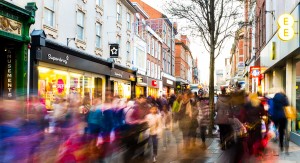 Whether you're a corporate traveller or a local, finding that perfect present for your loved ones can be a challenge. You may want to find a unique shop that isn't in the mall or an excuse to explore the different neighbourhoods to support local businesses. Here are our favourite top shops in Toronto customized for your Christmas or holiday shopping needs.
Drake General Store
As an outpost of the Drake Hotel, the Drake General Store set the trend for shops where you could find quirky treasures with a Canadinana twist and has since expanded to locations at the Hudson Bay Company across Ontario. (Also known as the ideal store for holiday shopping.) Vintage Canadian postcards and engraved key chains with popular song titles like "That's the Way Love Goes" are perfect stocking stuffers; the Areaware Harry Allen piggybank is a design item worth the splurge; and Canadian brands –from Drake's own signature cross items to Share and Aborist– factor heavily into the Drake's eclectic and curated selection. These novelty goods are ideal for the playful, curious person in your life.
Kid Icarus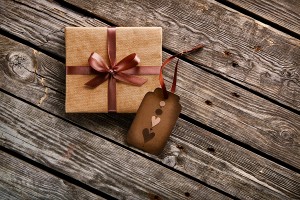 For the person who loves paper, Kid Icarus offers a selection of quirky handmade cards and paper products. Want to make your own? Screenprinting and linoleum carving workshops are available. This is a great option for someone who wants an experience. Shop and explore in two locations: Kensington Market and now, Parkdale.
Love the Design
Located in the tony Summerhill neighbourhood, no-one has a better selection of vintage decor finds that will add that extra flair to your home. That perfectly weathered cabinet, kooky light, or second-look accessory is all available in the equally gorgeous set-up of the store. Owner Christine Flynn also makes her own customized artwork and custom stationary, some with a Toronto twist (the linoleum streetcar piece comes to mind or list of Toronto street names and subway stops come to mind). A destination in itself.
Cambie Design
If you're looking to add flair to your furnished suite or apartment rental or a piece that you can take home with you, Cambie's home accessories are good options. Cambie is famous for their colo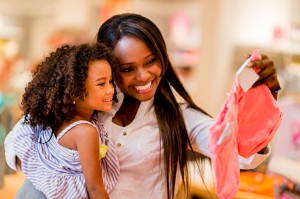 urful, hand-spun alpaca wool and acrylic-made blankets sourced from Peru. Beyond the blankets, rugs, housewares, and vintage furniture are available for purchase. It is a great way to support local shops and local communities around the world.
Advice from a Caterpillar
Located in the tony Summerhill and Rosedale neighbourhood, this children's store has everything your family needs. Designer clothes, decor, toys, nursery, travel, and lifestyle products for the parents are all available in this curated and sophisticated shop. Our picks include:Janod Story Box Farm, Hansa deer bambi and the Hoppop bato child plastic bath.
BYOB Cocktail Emporium
This cool and eclectic emporium to cocktail and bar resources is your one-stop sh

op for your home bar needs. Also ideal for a unique holiday gift, stock up on funky glassware, DIY beer and wine making kits, hard-to-find Japanese cocktail shakers, and much more. If you need to host a party in your furnished suite, this truly is one of the most niche shops in Toronto.
Though these are incredible stores for your holiday shopping needs, they are great stores to visit year-round. So if you are in Toronto for a short term stay, these are some of the most unique top shops in Toronto. It's also a great way to explore the different areas of the city from Parkdale to Uptown.

Latest posts by delsuites
(see all)