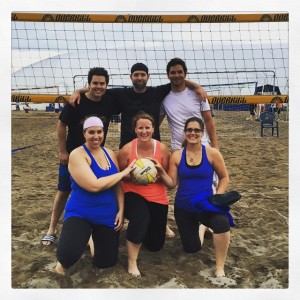 The summer season is one the best times to be in Toronto yet sometimes, city living in the summer can be hot, muggy and crowded (even though our short term rentals Toronto are centrally located). The Toronto Beaches (or "The Beach," as it has been intensely debated), located on the eastern edges of the Greater Toronto Region is one of those neighbourhoods which feels like a little village, enabling you to escape the city without having to leave it. Here are a few of our favourite things to do if you have a day to explore the Toronto Beaches.
1. Explore the Martin Goodman Trail. The trail extends from east to west from the three separate parts of the beach along the lakeshore: Balmy, Kew, and Woodbine. The best way to see this is by biking if you're coming from our furnished apartment rentals at our downtown locations. That said, you can easily walk, run, or rollerblade the three beaches. If you map this out with a few key pit stops in between to picnic or to go to a restaurant on Queen Street East, this is a scenic way to explore the city.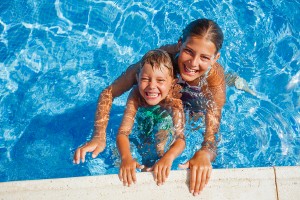 2. Swim! Though the water is deemed safe by the Toronto Department of Public Health (you can check for updates here and on your smartphone), you can also take the opportunity to swim at the Donald D. Summerville Olympic pool. Located at the foot of Woodbine Avenue and in the heart of Woodbine Beach, the pool is currently undergoing a $3.75 million capital renovation project to be completed in time for the Pan Am Games.  If you are here for a longer term stay with your family or you like to swim, you may want to consider enrolling your kids in the Toronto Swim Summer Camp, or as an adult, enrol in the masters swim program or triathlon club.
3. Volleyball. If you pass by the western edge of Woodbine Beach, also known as Ashbridge's Bay, you're lucky to see rows of volleyball nets with lively players jumping up to the net with the music blaring to the skies. Want to go beyond people watching and try your hand at a spike? Check out the Ashbridge's Bay Beach Volleyball Team or find a league through Beach Blast or the Ontario Volleyball Organization.
4. Events. The Toronto Beaches are home to many events, especially in the summertime. The biggest event is the Beaches Jazz Festival in
mid-July, which spans for two weeks. All event listings are here.
5. Watch a Movie. Beyond the boardwalk is a lively strip on Queen Street full of businesses, including the Fox Theatre. Located on the fringe of the Beach, this repertory theatre has been in business for over a century and is another way to discover the area and also watch a good film that you may have missed in the theatres.
Whether you're living in Scarborough, Mississauga, Markham or North York, the Toronto Beaches are a wonderful area to explore and come back to from time to time when you want to escape the "city."
Latest posts by delsuitesadmin (see all)