Capturing Toronto in ten photos is not an easy task because this city is so vast. There are a number of things to do and a number of icons that define the city. We have illustrated the city from a local viewpoint with a mix of those icons that make Toronto just what it is. Luckily, our landmarks are within walking distance of your furnished apartment in Toronto. Hopefully, this provides inspiration for you to photograph your Toronto.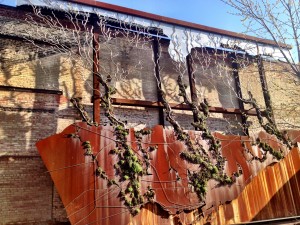 1. Evergreen Brickworks
The Brickworks, as it's affectionately known, is an old brick factory which provided bricks for the construction of some iconic Toronto landmarks such as Massey Hall and Casa Loma. The Brickworks is now used as a cultural space and for events. Check out the kilns and the interesting graffiti on the walls; the farmer's markets on the weekends; and Cafe Belong, for a leisurely brunch. Around the site, you can sit by the pond or hike behind the area over to Rosedale through Milkman's Lane or north to St. Clair via Moore Park.
2. Toronto Streetcars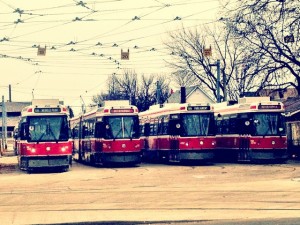 These trolleys are a signature icon of Toronto. Concurrently, they're offer one of the best ways to see our massive metropolis from east to west for $3. Just hop on the Queen Streetcar and it will take you all the way from Roncesvalles where King and Queen intersect, past through Parkdale, Queen West, Corktown, Leslieville, and to the Beach all the way to Neville Park. Make sure you check out the old streetcar yard at Queen and Greenwood, which will move to Leslie and Lakeshore. The streetcars have also gotten an upgrade and are currently of use along Spadina Avenue.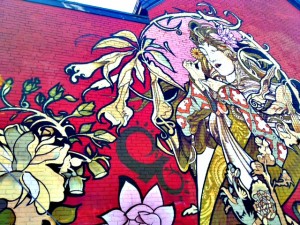 3. Kensington Market
One of the most colourful, eclectic, and bohemian neighbourhoods in Toronto, Kensington Market is also designated a National Historic Site. Once populated by Jews and Italians who sold items and gifts. After the recession in the 80s, Latin American immigrants began to move in and this habitation is reflected in the many Latin American stalls and grocery stores in the market. Now you'll find more modern cafes, restaurants and shops (from vintage to modern) in the neighbourhood. Don't forget to check out Pedestrian Sundays, when the market closes its streets to pedestrian traffic and celebrates on the last Sunday of every month from May to October.
4. Queen Street West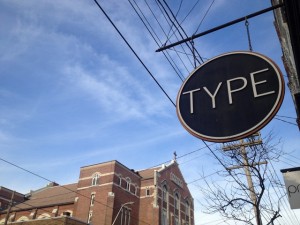 Queen Street West is considered one of the most exciting neighbourhoods in Toronto and was recently rated by Vogue as the second coolest neighbourhood in the world. This section of Queen, which expands past University to Lansdowne Avenues, is a hodge-podge of trendy boutiques, an eclectic mix of restaurants, vintage shops, bars, art galleries, Trinity Bellwoods Park, and two hotels (the Drake and the Gladstone). It is the perfect street for an afternoon stroll.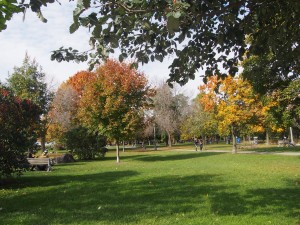 5. Trinity Bellwoods Park
Aforementioned, Trinity Bellwoods Park is one of the mainstays of the Queen Street West scene. Whether you're biking, running, playing tennis or partaking in other activities at its adjacent community centre, this is one of the best people-watching spots in the city. Grab a blanket, some homemade food, or head over to one of the local cafes across the street for the ideal picnic spot.
6. Graffiti Alley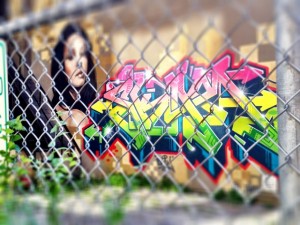 Located just south of Queen Street West, this alley filled with local graffiti and artwork is not only an alternate route away from the people traffic, it's an underrated destination in Toronto. Expanding from Spadina close to Bathurst, this alley is just a glimpse at the growing graffiti scene in Toronto, whose walls have now been marked by icons Banksy and Sheppard Fairey. Want to learn more or meet others while checking out great art? Check out the local tour by the Tour Guys.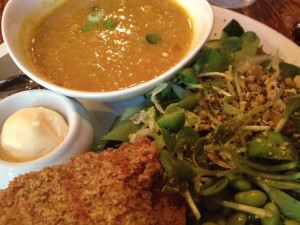 7. Great Food
Toronto's food scene is eclectic, multicultural and always evolving. You can get great deals but you do need to know where to go. Some great areas to dine in the city are Queen Street, King Street, Ossington, Kensington Market, and Dundas West. The Junction, St. Clair West, and Leslieville are underrated for their dining scenes and you should explore and dine in these areas if you have the chance. One of my favourite spots is Fresh, the healthy food chain, which has a great lunch special of their soup, salad, and cornbread combo for $10!
8. CN Tower Views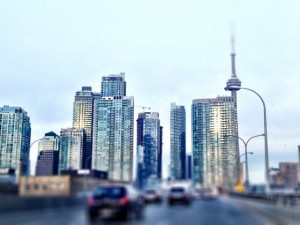 It's hard not to try to find the best spot of this view. From our 300 Front Street West furnished apartments in downtown Toronto, you'll feel so close to the tower, you can almost touch it. Head over to Fort York or the BMO Exhibition field for that landscape view. Downtown, you'll get a good glimpse from OCAD (and some great architecture to photograph as well right near the AGO). Further east, Polson Pier and Ashbridge's Bay are your best bets to get that skyline shot.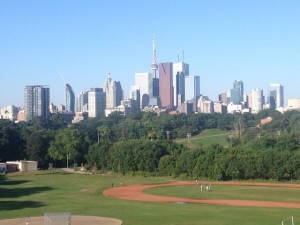 9. Toronto's East End and the Best Skyline View
If you have a chance to head east, Riverdale Park East is your best bet for stunning skyline views. A few blocks south of the Danforth on Broadview, it's a quick streetcar ride or 15 minute walk down to the park. Make sure to go to the best coffeeshop in town, Rooster Coffeehouse to help take in the view. Across the park, head to Riverdale Park West and up the stairs, you'll find the free Riverdale Farm, Toronto Necropolis, and the historic Cabbagetown district.
10. The St. Lawrence Market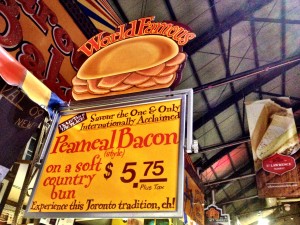 Ranked as the world's best market by National Geographic, the St. Lawrence Market definitely lives up to its reputation. Whether you're looking for meat, fish, cheese, bread, or produce, it's all here. Specialty items like mushroom truffle dip, oils, or gorgeous bouquets are all here too. You won't be starved for lunch. Check out the famous Carousel Bakery for its peameal bacon sandwiches, St. Viateur for those famous Montreal bagels, or Buster's Seacove to satisfy that fish craving (lobster, halibut, shrimp, and much more!). There's nothing like it on a Saturday morning.
Hope you enjoyed our photos! If you could choose ten photos to describe Toronto what would they be?
Photos: Complimentary of Natalie Taylor

Latest posts by delsuites (see all)