When the snow falls during our long winters, your first inclination may be to stay warm underneath the blankets in your furnished apartment at DelSuites. But there is a winter wonderland out there for you to explore only a few hours away from Toronto. Here are our favourite winter getaways near Toronto for you to get outside and enjoy the snow (or stay somewhere else fireside).
Scandinave Spa, Blue Mountain
The Scandinave Spa at Blue Mountain offers the best of both worlds: ski through the snowy hills with a chance to soak in a hot spring at the end of day. Minutes away from downtown Collingwood and Blue Mountain resort, the baths include thermal and nordic waterfalls, hot bath, cold plunges, a Finnish sauna and an eucaplyptus steam room (so you can smell just as good as you feel). Massage treatments are also available in addition to an onsite bistro with healthy options. Located in the heart of the Bruce trail, this is another relaxing option after a long winter hike (should you want to opt out of a ski adventure). The resort offers a number of creative weekend packages.
Deerhurst Resort
Muskoka is just as serene and relaxing for a weekend escape in the winter as it is in the summer. Deerhurst Resort, in the heart of Muskoka, is the place to rejuvenate. There's plenty to do nearby such as cross country skiing, snowshoeing and ice skating, included in your resort fee. For a true adventure, hop on a dog sled through Northern Ontario Wildnerness or take the family along on sleigh ride. Snowmobiling and snowboarding are more activities to choose from at the nearby Hidden Valley Highlands and Arrowhead Provincial Park. (Algonquin Provincial Park is also relatively close to the resort.) At the end of the day, cozy up by the fireplace in the renovated rooms, or look out out on to the icy lake from the comfort of your bed, an ideal time to sleep in.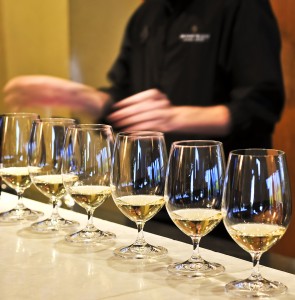 Niagara Falls Icewine Festival
Niagara Falls wine (and icewine) region, Niagara-on-the-Lake, is extra special in the winter when it celebrates its icewine festival, now in its 20th year. Throughout three weekends in January (January 9-11, 16-18, 23-25), tour the wine route with a discovery pass. The pass lets you explore the best of eight different wineries where you can sip and savour on local icewine, table wines, and cuisines, without paying the $10 surcharge at each winery. There are lots of activities during the festival including gala evenings, ice Street Villages to explore, and finding a fire to roast marshmallows along the wine route. In Twenty Valley, don't miss the dinners with famed chef, Michael Smith.
Hockley Valley
Located less than two hours away from our furnished apartment rentals in downtown Toronto, Hockley Valley near Orangeville is an ideal ski and stay escape plan. A perfect weekend winter getaway near Toronto. Ski or snowboard the different terrains (four day packages for holiday lessons are available). Not a ski bunny? Try the varied spa services on site, which include packages for men as well.
Prince Edward County
The "other" wine country located near Belleville, Ontario is a quick two hour drive away from Toronto. This year's big draw? The Drake Hotel's stylish county outpost, The Drake Devonshire Inn. Complete with a stylish Canadiana farmhouse theme, this is the perfect place to cozy up over Hudson Bay blankets on Muskoka chairs and look out over the lake. The inn has two packages this winter: the Winter Warrior Package (including a seat at chef Matthew De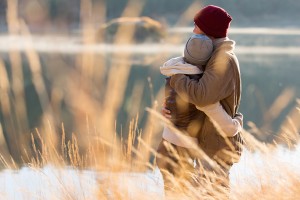 Mille's table) and the Indoor Indulger Package, which includes a $100 credit towards in-room spa services or a Drake Devonshire wine tour. Speaking of wine tours, if you like to do-it-yourself, check out the Taste Trail, where you can sip and nibble throughout some of Ontario's best wineries. Our picks are: Norman Hardie, Closson Chase, and Karlo Estates.
You don't have to go far to feel far away from your suite or apartment in Toronto. Winter is just as fun outside of the city!

Latest posts by delsuites (see all)